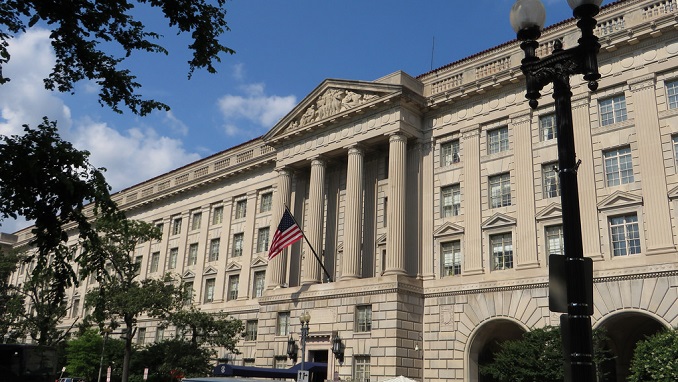 Two Russian-led Estonian companies were blacklisted by the United States Department of Commerce on Friday for supplying electronics prohibited for export to Russia, Estonian World reports.
The Department of Commerce Office of Export Enforcement confirmed to the news outlet that Eastline Technologies and Adimir were added to the Denied Parties List on 26 September 2018. Both these companies are based in the Estonian capital, Tallinn.
According to the Enforcement, the companies have been blacklisted on a temporary basis, for six months.
"Eastline … describes itself as a distributor of electronic parts and components, computer-related products, industrial personal computers and embedded systems, equipment for industrial automation, and other state-of-the-art solutions," the order of temporarily denying export privileges says. "The company holds an Estonian business license and has two addresses in Tallinn identified in registration documents. Eastline is operated primarily for the purpose of procuring electronic components, including those of U.S. origin."
The order also blacklisted a Moscow-based company, Real Components, as a related person, and also two individuals – Valery Kosmachov and Sergey Vetrov – who are the ex-owners of Eastline Technologies.
Estonia, a former Soviet republic with a population of only 1.3 million people, is in the world's spotlight at the moment for the role of its banking system in the Danske Bank scandal. On Friday, the Estonian Central Bank, which has become a key figure in developing the scandal, has reportedly announced that it handled more than $1 trillion in cross-border money flows in the past decade.
The revelation is the latest in a developing story related to a money-laundering scandal that has embroiled Denmark's biggest lender, Danske Bank, after it was discovered that its Estonian branch had engaged in $230 billion—nearly 10 times the Baltic state's GDP—worth of money laundering.