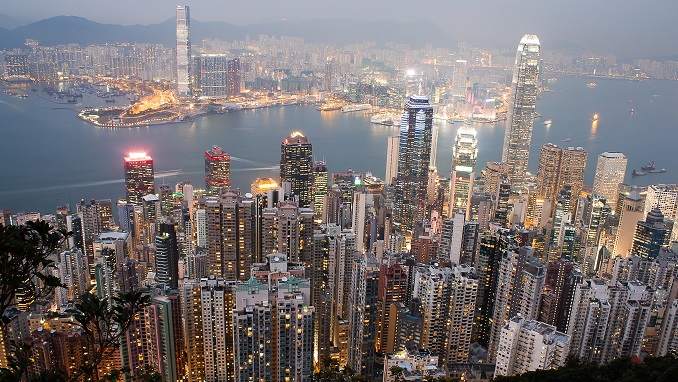 Despite a typhoon rumbling outside the Hong Kong the Grand Hyatt hotel this September, guests inside were treated to a glamourous event – the ballroom for the annual Hong Kong Tatler Ball was arranged by a Russian production house, Jagoda, leaving a strong impression on everyone, The Hong Kong Tatler reports.
The arrangement was all down to one man's creativity—Pavel Zamakhin, whose company, Yagoda, turned the five-star hotel into a stunning visual representation of the theme "Science. Space. The Future."
Zamakhin understands Hong Kong perfectly. He studied Putonghua and Cantonese at university and now works across Asia, creating weddings, parties and corporate events for the elite of the continent.
"In my opinion, it's impossible to organise an event abroad without any knowledge of the local language or culture, even if you have an interpreter. The planner has to understand the country and not have any limiting factors if he or she is going to be truly creative," says Zamakhin.
"It's not possible to be an events planner without being slightly obsessive about the job. All our events bring me such a sense of satisfaction, but I know I only get that feeling if I get every detail right. I like to imagine that I'm arranging it for myself, which means I am just as excited as if it were my own event," he explains.
"Yagoda already does private and corporate events, as well as weddings, but in the future we're hoping to launch children's events, applying our team's experience to creating fashionable, modern parties for under-12s. I think we can make it happen, because we already create elaborate concepts and do décor and photo and video production, in addition to event management. Now we just need to make our thinking younger," Zamakhin said.