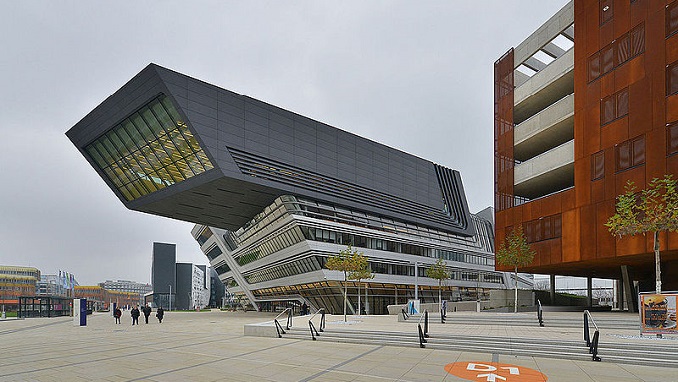 World renowned design studio Zaha Hadid Architects has been awarded another big project in Russia, this time in partnership with a local company, The Calvert Journal reports.
The two companies said they are aiming for a "people-centric" sustainable smart city.
Located to the west of Russia's capital city, the 460-hectare site will be turned into a mixed residential, business and culture hub.
"We developed a people-centric design for a smart interconnected city that brings people together not only through innovative technology but also through organising the public realm," said Christos Passas, project director at Zaha Hadid Architects (ZHA).
ZHA alongside Pride Architects – a studio based in Russia – consulted studies about happiness whilst master planning the district, concluding that building communities, access to nature and environmentally friendly design were key factors.
The plans are a response to Moscow's rapid growth, with the city's population skyrocketing by 30 percent in the past 20 years. The development will provide homes for some 66,500 people, as well as space for schools, clinics, shopping areas and offices.
In June this year, ZHA was awarded another major Russian project – a masterplan competition for the coastal city of Novorossiysk.
The masterplan will feature new public spaces and facilities that can accommodate global and academic conferences, trade fairs, and outdoor recreational and athletic spaces that locals and visitors alike can enjoy. The first phase of the masterplan will focus on civic, cultural, and corporate event facilities and a hotel, the company said.