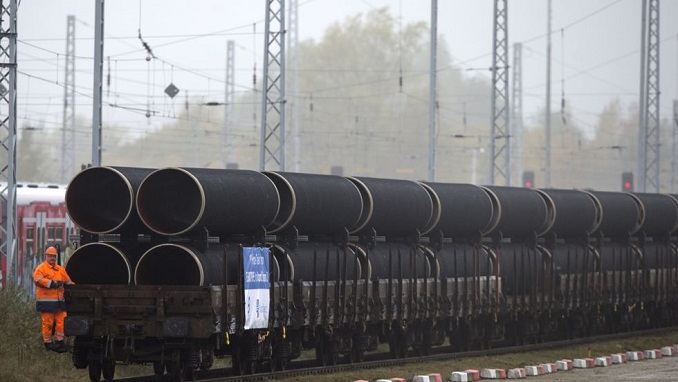 Pioneering Spirit, the world's largest pipe-laying vessel, recently sailed into Finnish waters to assist in the construction of one of Russia's largest infrastructure projects in Europe – the Nord Stream 2 natural gas pipeline, Vedomosti reports.
The project, which will operate in Russia, Finland, Sweden, and Germany when completed, is being built to facilitate the transfer of natural gas exports from Russia to the EU. It has been estimated that this single pipeline will account for the transit of over half of all Russian gas sales to Europe.
The United States strongly condemned the Nord Stream 2 agreement when it was first signed by EU countries, saying that it would allow Russia to bolster its security presence in the Baltic Sea and increase the Kremlin's energy grip over the continent.
The project is being coordinated by Russian energy giant Gazprom, which has in the past been the focus of intense scrutiny by the EU due to alleged security threats, money laundering, and criminal activity perpetrated by officials.
The pipeline will run under the Baltic Sea, and a fleet of construction vessels arrived in Finland's Exclusive Economic Zone on Monday to begin their work.
The pipeline is planned to span 1220 kilometers in length and will reportedly allow Russia to double its gas exports to the EU. A report from Germany recently announced that the pipeline will allow EU consumers to save more than $10 billion in energy costs per year.
Once construction is completed in Finland, pipelaying will move onto Sweden, the Nord Stream 2 consortium said.