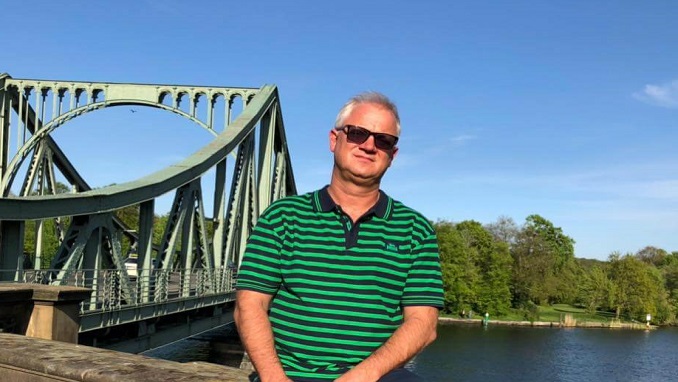 The next meeting of Italy's Naples Court of Appeal, considering the case of the manager of the Russian United Engine Corporation (UEC), will be held on Monday, one of the defendant's lawyers told RIA Novosti.
Aleksander Korshunov was detained in Italy in late August on request by the United States, which accuses him of conspiracy and stealing trade secrets from a General Electric (GE) subsidiary in the country. A former employee of GE's Italian unit, Maurizio Paolo Bianchi, was also arrested. They both face up to 10 years in prison if convicted.
The complaint against Korshunov, director of business development at United Engine Corporation, alleges that he worked with Bianchi to hire employees of a GE subsidiary to do consulting work. Those employees revealed GE trade secrets during the course of their work and produced documents that claimed the patents obtained as a result of the work were held by UEC and a Russian ministry, according to the complaint.
The PD-14 engine, which will power Russia's MC-21 jet once it hits the market, is one of the designs mentioned in the complaint filed against Korshunov and Bianchi.
Russian President Vladimir Putin addressed Korshunov's arrest at the recently held Eastern Economic Forum in Vladivostok.
"This is a very bad practice that strains our state relations," he was quoted as saying, adding that he believes that the incident is "connected to competition."
The MS-21, lauded as "the passenger plane of the 21st century," by Russian Prime Minister Dmitry Medvedev, is the country's first mainline commercial aircraft in the post-Soviet era, and an aspiring competitor to aircraft produced by international giants Boeing Co. and Airbus SE. Russia's only other passenger aircraft in operation, the Sukhoi Superjet 100, has a history of technical faults and two major crashes since it began flights in 2011.
The MS-21 is being developed by Irkut Corporation, a majority-owned subsidiary of United Aircraft Corporation, a conglomerate of Russia's leading domestic and military aircraft manufacturers. United Aircraft Corporation is, in turn, majority-owned by Russia's defense conglomerate Rostec, which is subject to U.S. financial restrictions on the Russian defense sector.