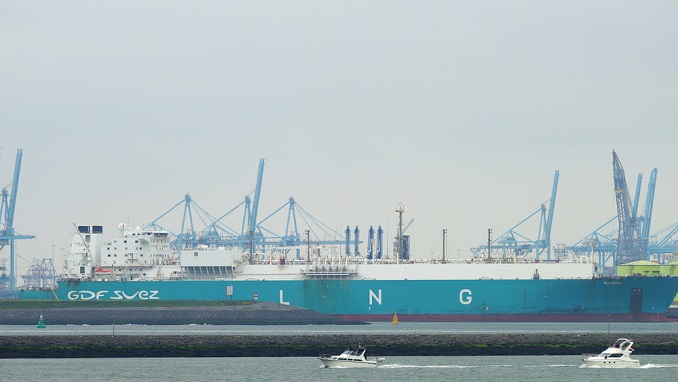 Russia will be one of just three major LNG producers on the global gas market which will compete with each other for consumers by 2028, but the U.S. will have the upper hand in the race to secure LNG dominance, RBC writes citing research carried out by energy expert Nikos Tsafos.
The author is a senior fellow with the Energy and National Security Program at the Washington-based Center for Strategic and International Studies.
Qatar, the world's leader on the liquefied natural gas market, will greatly boost its production over the next decade, retaining its top spot with 150 billion cubic meters (bcm) by 2028 due to its own projects and shares in LNG plants in the U.S., according to the study.
The United States, which at the moment does not rank among the five major producers and trails behind Russia in terms of LNG supplies to Asia and Europe, will quintuple its exports, from 28 bcm in 2018 to 140 bln cu m by 2028 thanks to launching new projects.
Meanwhile, Russia's LNG output during this period will increase just 2.7 times from 25 bcm to 68 bcm. Thus, Russia will be the world's third-largest LNG producer. Meanwhile, Russia will remain the number one global producer in terms of the overall gas exports, Tsafos notes.
Meanwhile, Russia's Economic Development Ministry expects that Russia's LNG production will triple over five years. Based on its forecast, by 2024 this figure will reach 47.9 million tons.
According to Sergei Kapitonov, a gas analyst at the Energy Center of the Moscow School of Management Skolkovo, the U.S. center's forecast is rather conservative. The study takes into account only the current facilities of Sakhalin-2, Yamal LNG, Novatek's Arctic LNG-2 and two low-tonnage plants, while Russia's LNG prospects are more promising, he explained.
According to Kapitonov, Russia is planning to launch several other projects by 2028, which will produce 50 million tons of LNG per year, thus increasing LNG output to 100 million tons. Should these plans be fulfilled, Moscow will vie for second place with the U.S., he stressed.