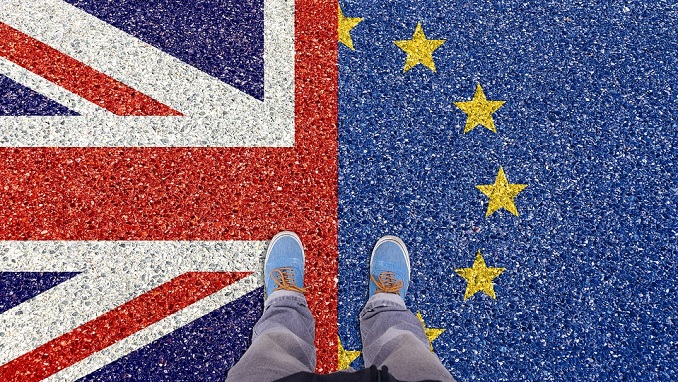 New bilateral deals between Russia and the United Kingdom could become possible after the UK's withdrawal from the European Union, Russia's trade representative in the UK Boris Abramov has said, according to Izvestia.
In an interview with the newspaper, he said that Brexit could also bring solutions to some problems in mutual trade.
"Brexit won't trigger any direct consequences for Russia since we have been trading under the WTO's rules and will continue to do so. However, Brexit's indirect effect is important for us," Abramov said.
"On the one hand, a hard Brexit will cut economic growth rates and Britain's demand for imported goods. On the other hand, after the UK's suspended membership in the EU's Customs Union, duties will be again levied on European goods. The prices on them will be higher and this will make Russian goods more competitive on the British market. So, Russian companies could strengthen their positions in such spheres as agriculture, metallurgy, chemicals, hi-tech and medicine," Abramov added.
"Brexit could spur on a review of outdated bilateral agreements and upgrade our trade's structure," the trade representative pointed out. For example, some patients in Russia need hard-to-come-by medicines produced in the UK, but some British licensing rules and the lack of a deal on trade in this sector with Russia stonewall the supplies. After the country's withdrawal from the EU, there will be chances of solving these problems," he noted.
The trade representative noted that rising prices on energy resources in 2016 boosted Russian exports. After energy prices stabilized in 2018, bilateral trade continued increasing and in the first six months of 2019, this growth reached 7.7%. The key drivers here were platinum (45% of Russia's entire non-raw material and non-energy exports to the UK), fertilizers (5.4%), fish and seafood (17%), as well as items made of non-precious metals (22.9%), the envoy said.
Over the past years, British investors have focused on areas, less inclined towards political risks. Among those fields are scientific and research activity, pharmaceutical production, machine building, the localization of industry in Russia and a strategic partnership between Rosneft and BP.