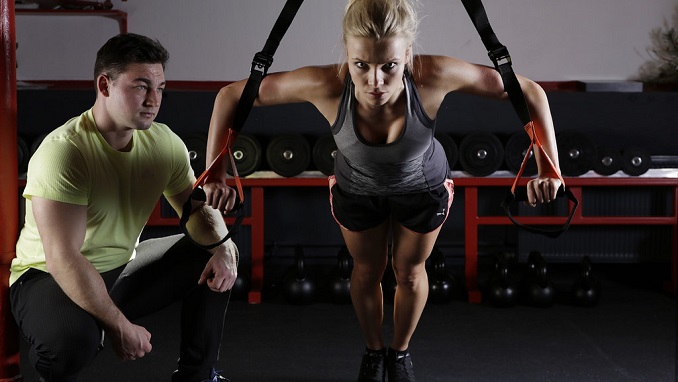 The income of Russian fitness clubs fell by 10-30% in the summer compared to the same time in the pre-crisis year of 2019, Kommersant writes. The Association of Fitness Industry Operators (AOFI) released such statistics, saying that the results were worse than anticipated. According to Elena Silina, President of the National Fitness Community, businesses in the sector lost 20–40 percent of their revenue during the summer compared to the same time two years earlier.
Summer is typically a slow season for the fitness sector, which has been exacerbated this year by a reduction in the influx of new clients, according to Irina Troska, COO of X-Fit. According to her, the chain's income for three summer months fell by 30% compared to the pre-crisis era. She attributes this to a different approach to vacations: while before they were equally divided among inhabitants of major cities for the whole summer season, many customers left from June to mid-August this year. According to Alex Fitness, some clubs' earnings have recovered to 2019 levels, while others are 30% lower. This is because the epidemiological situations in the areas vary.
According to AOFI, the most difficult situation has emerged in Bashkiria's fitness clubs, where income in the summer dropped by 30% compared to the same time in 2019. Back in June, the regional authorities announced intentions to implement stringent restrictive measures that would limit access to sporting facilities to customers who had been vaccinated, recovered, or showed a negative PCR test. The decision's implementation date was continually pushed back, eventually leading to its cancellation at the end of July.
Nonetheless, similar limitations were imposed in the Rostov area in August: attendance at objects fell by 55–70% compared to the pre-crisis era. The income decrease for the whole summer season is less than – 20%. The decrease is projected to be 15–20 percent in the Krasnodar Territory and 10–25 percent in the Leningrad Region. Over the summer, club income in Moscow and the Moscow area fell less significantly – by 10-15%.
Another issue for the business is the exodus of instructors who chose to work freely amid the limitations, according to Olga Kiseleva.
Ms Silina adds that many trainers operate as individual entrepreneurs in clubs, and that during the summer, many of them want to connect with customers in open spaces.
According to her, operators anticipate new goods and formats, particularly cards with a short expiry date, to boost sales. Analysts, though, remain dubious.
According to Egor Metelkin, a Deloitte partner in the CIS, there are currently no market conditions for a rapid return of demand for fitness services to pre-crisis levels. He observes that many city residents are still hesitant to go to public areas or have shifted to outdoor training. According to the expert, the key strategy for sustaining demand for clubs in this environment would be a flexible pricing structure.