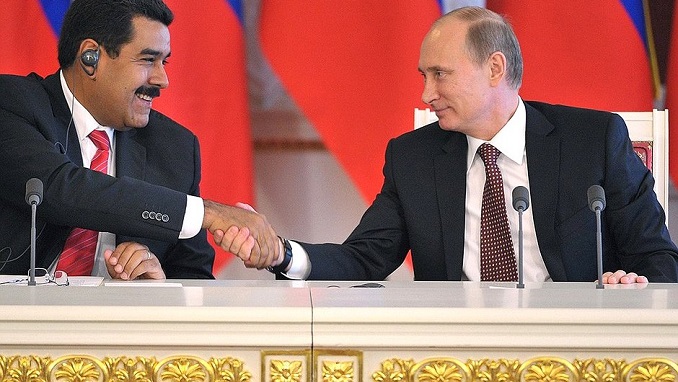 Representatives of the regime of Venezuelan President Nicolas Maduro told a group of executives representing tens of companies to open bank accounts in Russia, Turkey, China and India and to begin building relationships with suppliers in those countries, Bloomberg reported citing two people with direct knowledge of the meeting.
According to one of the sources, the country's Finance Ministry will host workshops so that executives learn how to open foreign accounts. The companies were also warned that attempts to disrupt production to destabilize the government would trigger reprisals.
The executives were told not to raise prices since inflation has allegedly begun to decelerate, the two sources said. A model of price increases tied to Venezuela's official exchange rate is being studied, the government officials said.
Maduro's establishment is struggling to work around tight U.S. sanctions and asset freezes that are crippling state finances and curtailing Venezuela's ability to operate in the global financial system. Restricted access to raw materials, price controls and a lack of dollars to import goods have already prompted multinational companies to leave the troubled nation.
In October, another report said private banks were encouraged by the monetary authority to open accounts with Moscow-based Evrofinance Mosnarbank in order to clear international transactions. The bank is half owned by the Venezuelan state with the remainder in the hands of Russia's VTB Group and Gazprombank.
On Thursday, it was reported that Venezuela is paying heavy premiums for fuel imports from Russia and Europe, with fewer than a dozen sellers seeing the risk as worth the reward after flows from the United States dried up because of sanctions.