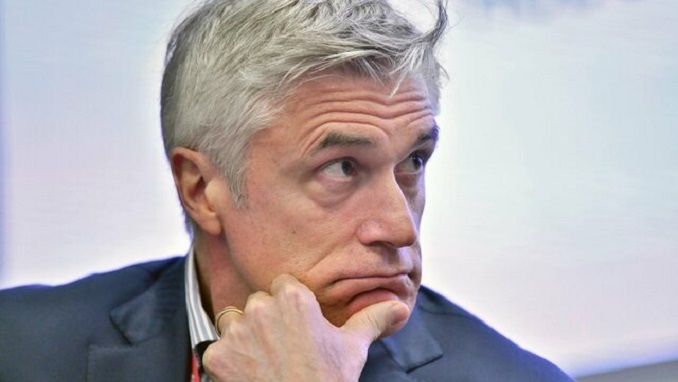 Russian prosecutors have formally charged us investor Michael Calvey, the founder of private equity group Baring Vostok, with fraud, his lawyer Dmitry Kletochkin said on Thursday, according to Reuters.
Calvey, a U.S. citizen, and several other senior executives were arrested last week on suspicion of defrauding Vostochny Bank shareholders. They deny the allegations and say the case is being used to apply pressure in a business dispute.
The American embassy in Moscow has called on Russian authorities to allow its staff to visit U.S. investment fund manager Michael Calvey who has been jailed on embezzlement charges last week, The Associated Press reported.
The U.S. Embassy said in a statement on Thursday that its staff has still not been able to visit Calvey seven days after he was detained despite multiple requests. Four days is the typical limit.
"We have expressed our strong concern about this delay through diplomatic channels," the embassy said in a statement. "We insist on access now."
The arrest of the respected investment manager who has worked in Russia for 25 years has sent shockwaves through the Russian business community. On Wednesday, five business associations have appealed directly to Federal Investigative Committee Director Alexander Bastrykin, asking him to transfer the investment manager from pretrial detention to house arrest, according to RBC.
In a state-of-the-nation address Wednesday, Russian President Vladimir Putin complained businesses were often put under unnecessary pressure by Russian law enforcement but didn't mention the Baring Vostok case. Honest businesses, Putin said, should not "constantly feel the risk" they could be pursued through the courts.