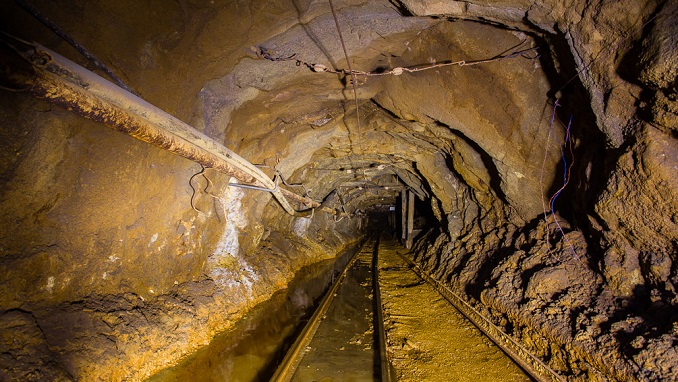 Sixty miners working at Russia's Darasunsky mine in the Trans-Baikal Region have declared a hunger strike, DW in Russian reports citing the Press Secretary of the Russian Investigative Committee Yegor Markov.
Earlier, the regional Prosecutor General's Office said that 90 employees of the mine had refused to work, with 33 of them declaring a hunger strike due to withholding of their salary.
"During the day, the number of miners on hunger strike has reached 60 people," Markov said. According to him, since the beginning of the year, the salary has not been paid consistently, and since May, the workers have received no money. "Currently, there are investigators on the scene, they have talked with the miners and are seizing accounting documents right now."
According to regional officials, the miners have been given access to fresh water.
The Prosecutor General's Office noted that on July 16, the mine's administration received an inquiry concerning the non-payment of the workers' wages. Currently, the prosecution is considering filing charges under the article "Violation of Labor Law" of the Russian administrative code.
This is not the first strike at the Darasunsky mine. In May of last year, 81 workers refused to leave the premises of the Yugo-Zapadnaya gold mine, demanding higher and more regular wages. The protest ended only after the region's governor met with the miners. In September last year, over 50 workers went on hunger strike due to delays in payment of their wages.