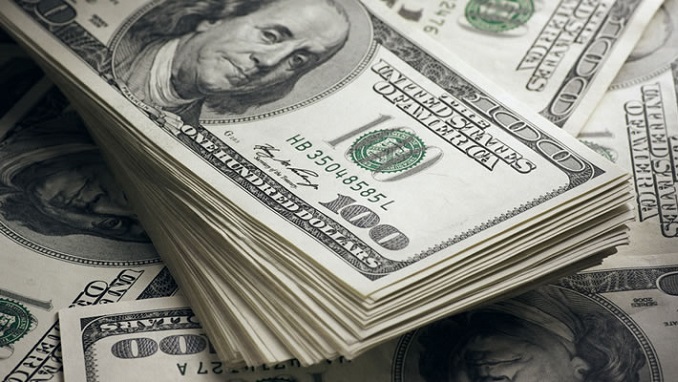 Russia's ownership of long and short-term U.S. Treasury securities dropped in January from $13.216 billion to $13.18 billion compared to the previous month, the department's data revealed, according to TASS.
The share of long-term bonds accounted for $6.322 billion, while short-term bonds holdings stood at $6.858 billion.
Russia began to drastically reduce investments in U.S. national debt in the spring of 2018 after the U.S. tightened economic sanctions against Moscow. In April last year, investments fell from $96 billion to $48.7 billion, and then in May to just $14.9 billion.
China remained the largest holder of U.S. securities, owning more than $1.127 trillion, Japan with $1.07 trillion and Brazil with $305.1 billion is next, Treasury data revealed.
Meanwhile, the Russian ruble reached another seven-month high against the dollar on Monday, supported by high oil prices and interest in the country's sovereign bonds.
The ruble was 0.3 percent firmer against the dollar at 64.60 at 0730 GMT, its strongest since Aug. 8.
The Russian currency also firmed 0.2 percent to 73.25 against the euro, a level was last seen in early August last year.
Later this week, markets will be awaiting signals from the central bank on its rate outlook. According to Reuters, analysts widely expect that the bank, which hiked the rate twice last year to keep inflation under control, will keep the key rate at 7.75 percent at its board meeting on March 22.