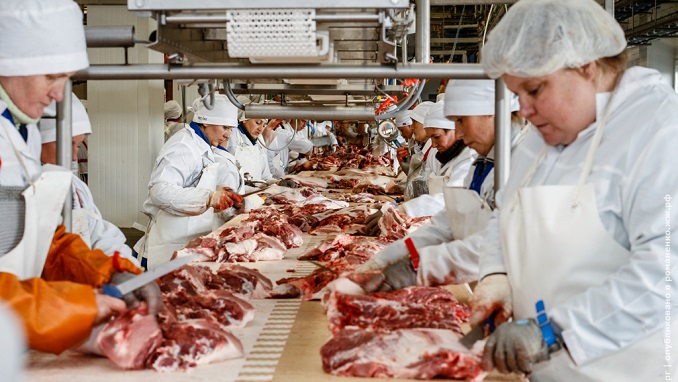 Russian turkey producer Damate is planning the biggest kosher meat processing plant in the country, targeted at establishing exports to Israel, the company revealed, according to Global Meat News.
The facility, built in the Kamensky district of Russia's Penza region, will have a production capacity of 70,000 tons of various turkey meat products per year. The new plant is scheduled to be commissioned in 2021.
In a press release earlier this month, Damate said it chose the Penza region, where the company runs its poultry farms. By separating production lines, the plant could manufacture kosher and halal meat products, as well as handling poultry for conventional slaughter, Damate said.
The new plant would manufacture both chilled and frozen turkey products, with equipment to produce tinned meat, canned meat, meat paste and so on. Damate plans to sell products from the new plant on the Russian market, as well as export them to Israel and the Middle East.
The company signed an investment agreement with the Russian Government on the project during the Russian Investment Forum in Sochi in February. However, so far, no details have been released about the agreement and whether the company would be granted state aid.
Although kosher food is now more widely produced in Russia, demand in this segment still far outstrips supply, according to Alexander Boroda, chairman of the Federation of Jewish Communities of Russia. The number of companies engaged in manufacturing kosher food in Russia has increased from only three in 2007 to 250 in 2017, Boroda estimated.