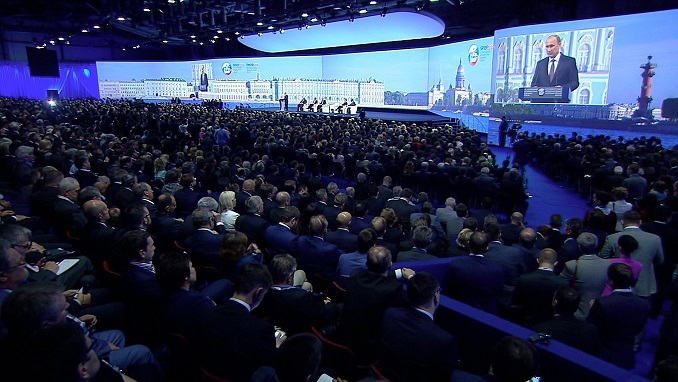 The two-day Russian Investment Forum (RIF), hosted by Roscongress, began on Thursday in the Russian Black Sea resort city of Sochi and will gather together politicians, diplomats, and businesspeople to discuss the investment and economic potential of Russia, TASS news agency reports.
A wide spectrum of Russian and international attendees are invited to the annual forum, and a total of 500 agreements worth $12 billion are expected to be signed at the event.
"The agreements to be signed at the Forum are aimed to attract investments for regional projects, developing relations between regions, mutually beneficial cooperation between business and authorities in the regions of the Russian Federation. This substantial exchange of views, business contacts, and connections in various areas is the business environment that is a key factor for regional development within national projects," said Anton Kobyakov, Adviser to the President of the Russian Federation, Executive Secretary of the Russian Investment Forum Organizing Committee.
Attendees will also hear from Russian Economic Development Minister Maxim Oreshkin and Natural Resources and Environment Minister Dmitry Kobylkin at various panel sessions throughout the forum.
According to the organizers, the RIF's program aims to cover a wide array of sectors during its panel discussions, which include topics such as "Exporting Agricultural Output: the Regional Agenda," "Social Entrepreneurship as a Factor Contributing to the Country's Well-Being" and "The Economics of Urban Comfort."
To help participants decide which sessions to attend, Roscongress has divided them into subsections of "The Business Climate in Russia: On the Path to Growth," "Regional Policy: Responding to Challenges" and "The New Social Agenda," the organizers said.