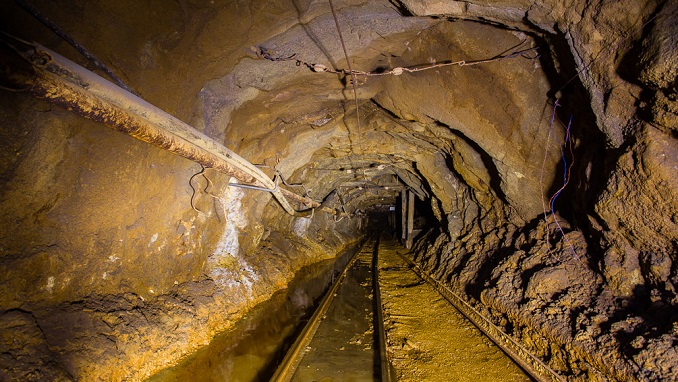 A billionaire Russian oligarch wants to invest around $32 millions in reopening a closed down tungsten mine near Plymouth in England, the Plymouth Herald reported.
According to the newspaper, Pala Investments – owned by one of the world's richest men, Vladimir Iorich – is understood to be willing to inject the cash into the Drakelands tungsten mine at Hemerdon, after its owner Wolf Minerals went into liquidation.
Iorich, ranked by Forbes as the world's 1,210th richest person in 2014, now lives in Germany and his investment fund is based in Switzerland. The billionaire has a degree in engineering from the specialist Kuzbass Polytechnic Institute in Russia and made his fortune from mining and steel. Iorich made his original money pile as a large shareholder in Russian mining and steel company Mechel, run by Russian billionaire Igor Zyuzin.
It is understood Pala has deposited about $17.8 million into safekeeping ready to use at the mine. But talks appear to have snagged over the cost of restoring the land after its working life has finished, the report says. It is thought a trio of banks, all among Wolf's secured creditors, are grappling over the size of the bond. UniCredit, ING and Caterpilar, all key creditors, want the bond reduced to $14 million.
Industry sources have suggested at least two other parties are keen on restarting mining at Hemerdon, but it could cost up to $50 million to achieve this.
Drakelands mine went into administration on October 10, and it soon emerged it had lost over $127 million in just three years because it failed to produce enough metal, saw global prices hit the floor and was saddled with enormous debts.