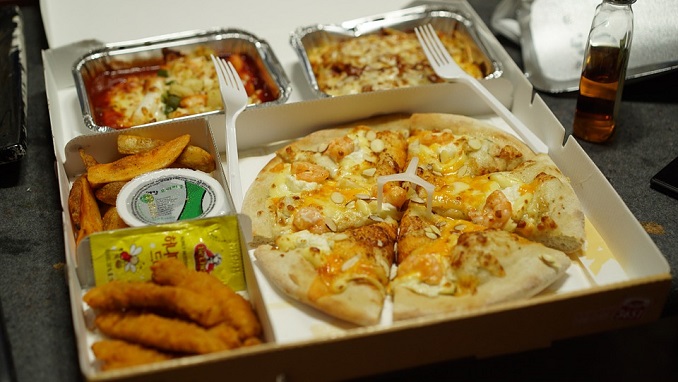 Three Russian online delivery startup businesses have closed in the past few weeks, as top tech firms vie to dominate a rapidly developing market, The Moscow Times reports. 
The new players — Golama, Foodza, and Superbro — failed to turn a profit or demonstrate viable business models, despite receiving multi-million-dollar support from large Russian funders.
The three failures do not reflect any slowdown of the Russian digital market for food and groceries, which has been growing at an annual rate of at least 40% over the last two years, figures from Data Insight show.
"Old leaders like Utkonos and Okey tend to grow more slowly, reducing their market share, while newer companies are grabbing more and more 'share of voice' in [the] market," Data Insight co-founder Boris Ovchinnikov said.
Investment fund VEB Ventures scrapped plans for a $7 million capital injection into online grocery delivery service, Golama, business daily Kommersant reported, with VEB considering the risks of the venture to be excessively high. Golama had previously completed a $2.3 million funding round, but failed to secure a co-investor for the latest deal. The startup said it had invested almost $8 million in logistics, order management and CRM systems, and claimed to be "close to break-even" before eventually running out of cash.
Superbro — a spin-off of courier service Dostavista — also stopped operating in January, failing to demonstrate the "skyrocketing growth" its founders had hoped for, after building a network of around 1,200 retailers.
Last summer saw a series of strategic moves in the sector. Food delivery startup iGooods attracted nearly $5 million from Joom, a Russian-founded international marketplace, and PIK Group, a leading residential property developer, invested in a St. Petersburg-based e-grocery service.
Most recently, the Russian sovereign fund RDIF announced its intention to invest in Elementaree, an online meal kit delivery service operating in Moscow and St. Petersburg. Through previous rounds of funding, the last of which was in 2017, Elementaree had already raised nearly $3 million from individual Russian investors.