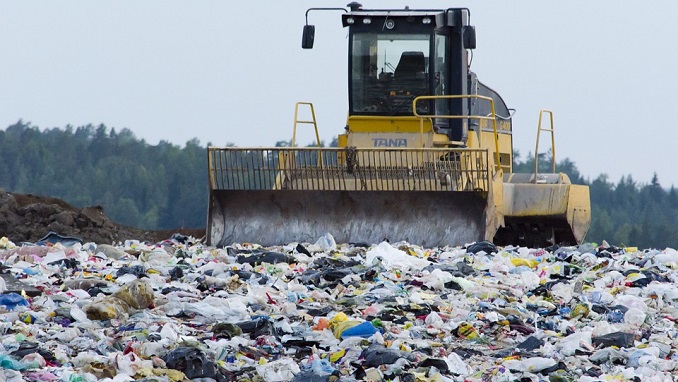 Thousands of protestors have rallied in Russia's the northwestern Komi Republic against the construction of a new landfill in the neighboring Arkhangelsk region, local news agency Komi Inform reported.
The demonstrators gathered in Michurin Park in the Komi capital, Syktyvkar, on Sunday, protesting what they called Moscow's "colonial politics" and the ongoing construction of the garbage dump in the town of Shiyes, near Arkhangelsk.
Local authorities in Arkhangelsk have said that some 10.5 million tons of garbage are to be transferred to the landfill from Moscow in the next 20 years.
Moscow's plan to export its waste to surrounding regions has riled Russian citizens in recent months, while nationwide trash reforms threaten to shut down garbage collectors in nine regions.
An activist from the Arkhangelsk region, Svetlana Babenko, attended the rallies in Syktyvkar, where she said that protesters in Shiyes are being persecuted and several people were hospitalized after they were beaten by police.
Babenko told RFE/RL many protesters face administrative fines and three protesters face criminal charges.
The demonstrators adopted a resolution calling for a referendum in the Komi Republic on banning the transfer of garbage from Russia's other regions and stop the construction of the Shiyes landfill.
Over the last 10 years, the volume of rubbish sent to landfill sites in Russia has increased by 30%. Official figures put it at 274.5 million cubic meters, with 10% of that contributed by Moscow alone. Just under a half of the capital's waste is domestic refuse: 22% of it is food, 17% paper and cardboard; three percent is textiles, metal and timber and the remaining 20% is mixed waste.