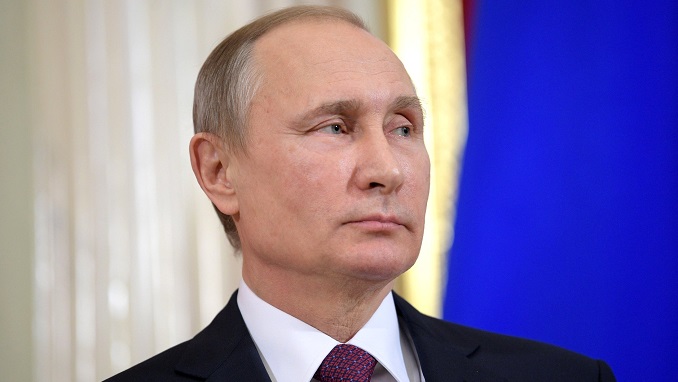 Russian President Vladimir Putin will attend the plenary session of the St. Petersburg International Economic Forum (SPIEF) in person, the Kremlin said on Monday, TASS reported.
At the beginning of the week, the Russian President said that his last COVID-19 antibodies test showed that he had a good level of antibodies, after taking the vaccine. Putin received the first dose on March 23, while he had the second on April 14. According to the doctors, Putin has "good results."
"Russia's development, simply by virtue of its size, history, culture, the human potential and economic opportunities cannot take place outside the global context. We are grateful to our guests for their attention and friendly attitude to Russia and their willingness for business cooperation that always rests on pragmatism, understanding of mutual interests and, of course, trust in each other, frankness and clear-cut positions. We invite all of you to take part in this largescale and equitable cooperation." Putin said in his inaugural SPIEF address, available on the official website.
The St. Petersburg International Economic Forum (SPIEF) will take place on June 2-5, with the in-person forum planned to take place in strict accordance with health and safety measures.
To prevent the spread of the coronavirus infection at the venues of the SPIEF 21, a number of measures to ensure epidemiological safety, developed by Rospotrebnadzor, will be introduced. These measures are related to the sanitary conditions during the events, access to the venues, catering, sanitizing the premises, and providing participants and staff with personal protective equipment.
"As we have repeatedly stated, this year the priority for the SPIEF organizers is the safety and comfort of the participants. Therefore, when developing epidemiological safety regulations, we were guided by the principle of reasonable sufficiency. All procedures related to accreditation and access to the venue meet the recommendations of WHO and Rospotrebnadzor, while being easy to understand and perform," the Head of Rospotrebnadzor Anna Popova, said.