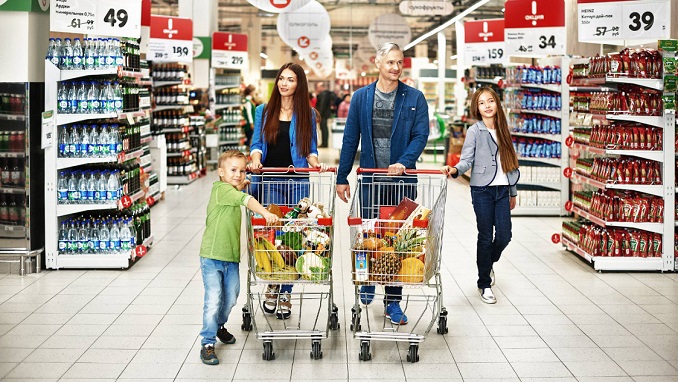 The largest food retailer in Russia, X5 Retail Group, reported a net profit loss of 23.5% year on year in the first half of 2018, attributed to rising overall costs and low food price inflation, RBC reported citing the company's financial data.
H1 net profit stood at 14.3 billion rubles ($213 million), down from 18.7 billion rubles($278 million), the company said in an unaudited financial report.
Adjusted core earnings (EBITDA) were up 1 percent at 29.5 billion roubles. Second quarter adjusted EBITDA margin was at 7.7 percent vs 9.1 percent in the second quarter of 2017.
Revenue increased by 19.3 percent on the back of positive like-for-like sales and strong selling space expansion.
Low food inflation at 0.4 percent in the second quarter of 2018 drove up selling, general and administrative expenses by 123 basis points to 17.1 percent of the revenue, primarily due to higher staff costs, lease expenses and utility costs, the company said in the statement.
"We continue to face headwinds in the current operating environment: food inflation remained at a record low level of 0.4 percent in the second quarter of 2018, which negatively affected both sales and margins for food retailers," the company said citing Chief Executive Officer Igor Shekhterman.
Meanwhile, the CEO said on a conference call last week that X5 will go ahead with plans to open 2,500 stores in 2018, confirming earlier guidance.