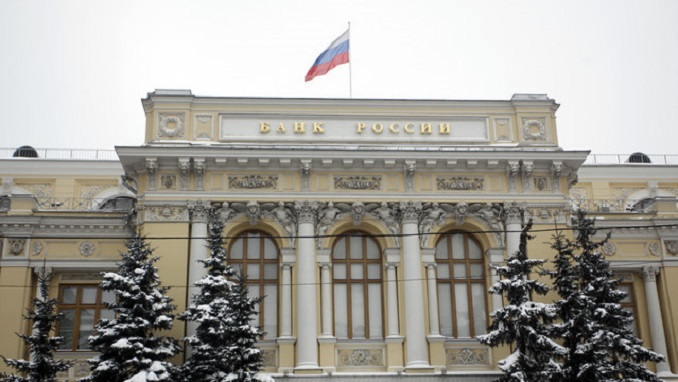 The head of the Bank of Russia, the country's central bank has said the ongoing bank cleanup in Russia is more than half complete, Reuters reports.
Governor Elvira Nabiullina has spearheaded a defiant regulatory effort since she took the helm in mid-2013. Under her supervision, Russia has lost around a half of its banks, with some collapsing and others taken over by the central bank in a bailout.
The biggest were Otkritie, B&N, and Promsvyazbank (PSB), seized by the central bank last year. To bail out just the three banks, the central bank plans to spend around a trillion roubles ($18 billion). The regulators then plan to sell Otkritie and B&N and turn PSB over to the defense sector bank.
Nabiullina said Otkritie and B&N could be merged and their toxic loans moved to a separate "bad bank" yet to be established.
The Governor acknowledged that the state's share in the banking sector – which also includes the country's two top banks Sberbank and VTB – was high, reiterating that the central bank aimed to sell Otkritie and B&N when they were ready.
Since mid-2017, under reforms introduced by Nabiullina, only banks with strong ratings from the two Russian rating agencies – ACRA and Expert RA – are eligible to gain access to some state funds and instruments.
Other rules were put in place requiring banks to meet additional capital requirements and have balance sheets of a minimum size to access state funds. Nabiullina said these would be phased out to rely solely on the rating agencies.
"Our rating agencies went through serious checks at the central bank, their methodology was verified," she said at the meeting on Friday.
"We can now rely on the rating agencies. And other criteria, linked to the scale of a bank or its ownership, will be gradually replaced."
Otkritie, which was seized at the end of August, had seen a large outflow in client funds, partly caused by a low rating by ACRA.
There are still more than 500 banks in Russia. The central bank has gradually tightened rules, including those governing lending to related parties or the banks' owners, seen as among the causes of bank failures.
On Wednesday, Nabiullina said profits in the general banking sector could reach $26.7 billion in 2018, although the estimate could be revised down.