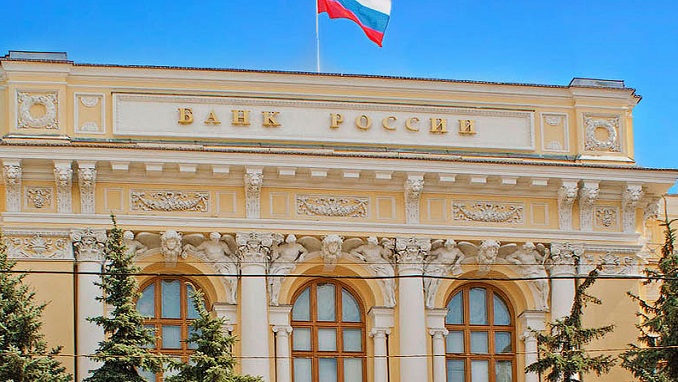 The Central Bank of Russia has raised interest rates to 6.75 percent in its continuing fight to contain rising inflation, which threatens to damage the country's economic recovery in the aftermath of the coronavirus epidemic, Moscow Times writes.
Following a meeting of its rate-setting committee on Friday, the bank announced its fourth consecutive rate rise – an increase from the previous level of 6.5 percent.
Economists had largely anticipated the decision, but most had thought the bank would go much farther and increase rates to 7%.
Over the summer, inflation in Russia reached its highest level in five years, with prices increasing at an annual pace of 6.7 percent, fueling popular dissatisfaction and worry inside the Kremlin after eight years of falling or stagnant living conditions.
According to surveys, Russian consumers' estimations of inflation — one of the Central Bank's most carefully monitored measures — are much higher than the amount of price increases reported by official data. The bank is concerned that this could lead to a hazardous inflationary cycle in which Russians will increase their purchases to avoid being caught off guard by future price increases, driving up demand and aggravating the problem.
According to independent economists, President Vladimir Putin's $7 billion in pre-election freebies, intended to boost support for the governing United Russia party ahead of legislative elections next week, have also hampered the country's fight with increasing costs.
Russia's stated goal is to keep inflation at approximately 4%.
The rate increase on Friday is the latest in Governor Elvira Nabiullina's vigorous fight against inflation since the beginning of the year, with rates having risen from an all-time low of 4.25 percent in January. The bank added in a statement announcing the hike that it "remains open to the possibility of additional key rate rises" in the future.
The bank also observed worsening labor shortages across the Russian economy. "The unemployment rate is nearing record lows, while the number of job openings is nearing record highs," it added.
This was owing in part to continuing travel restrictions and border closures, which have hampered the return of up to 5 million labor migrants, mostly from Central Asia, who fled Russia at the onset of the epidemic.
Nabiullina has said that she disagrees with Western central bankers' beliefs that increasing inflation is a transitory consequence of the global economy opening up as several nations remove coronavirus prohibitions. In a recent macroeconomic projection, the bank even said that rising inflation, if not brought under control sooner, may cause a worldwide financial catastrophe akin to the 2008 financial crisis within the next 18 months.