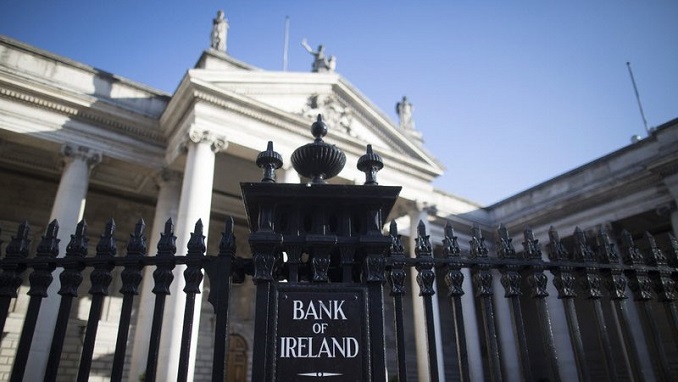 Two large Irish banks, AIB and Bank of Ireland, may have served to peddle money from one of the most high-profile Russian corruption cases in the past decade, The Irish Times reports.
According to a report submitted to Irish police this week, around $3 million from an elaborate $230 million tax refund fraud carried out by a Russian gang in co-operation with corrupt Russian tax officials is alleged to have passed through the Irish accounts.
The report comes from an investment fund owned by well-known U.S. financier Bill Browder and is part of a global effort to trace the stolen funds, which has already resulted in $40 million being frozen in a number of countries. Browder is a prominent campaigner against high-level Russian corruption.
A criminal investigation in Lithuania has led to the bank account of an offshore company linked to the Russian gang and the transactions on the account include multimillion-dollar dealings with two Irish-resident companies.
The Lithuanian bank account records 17 payments totaling $1.7 million allegedly coming from the AIB account of Irish company Ipsos Central Eastern Europe Ltd during 2008.
Laurence Stoclet, deputy chief executive of the Paris-headquartered Ipsos group, described the development as "bizarre" and said it was certainly not the case that the Irish subsidiary, which was involved in market research in Russia, was involved in money-laundering.
The files from the Lithuanian bank also record 10 transactions in 2008 totaling $1.4 million where the money allegedly went from Lithuania to the Bank of Ireland account of Diamond Innovations International Sales, a subsidiary of a Swedish company, Sandvik. Sandvik specializes in mining and tooling systems. A request for a comment met with no response.
The records of the hugely successful Hermitage investment fund in Russia were seized in a raid in Moscow in 2007 and then used as part of an elaborate fraud that saw the Russian authorities issue a $230 million tax refund.