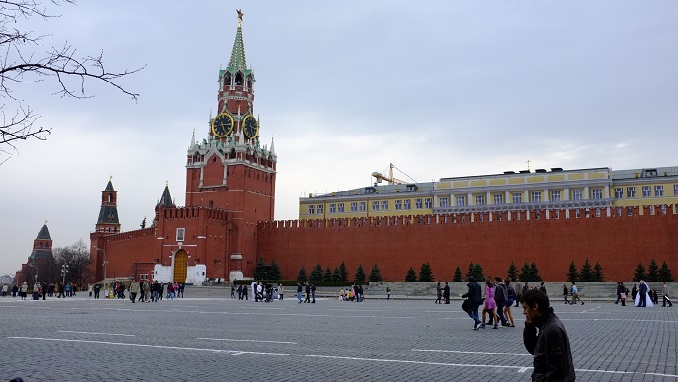 Russia's economy is still far from the blistering 6-8 percent annual growth of the boom years in the early 2000s, but having climbed out of a two-year recession just recently, the outlook for 2018 is gradual improvement and growth as high as 2 percent.
Inflation in December was at a record low of 2.5 percent and unemployment was at 5.1 percent. Income per capita in 2016 was $22,540, on a par with some European Union countries.
However, economic recovery remains fragile and in desperate need of deep structural reforms, a Moscow Times analysis shows.
As in recent years, the reliance of the country's economy on oil is among the most serious challenges for Russia in 2018. The federal budget used to require an oil price above $100 a barrel to break even. After much financial engineering following the collapse of oil prices in 2014, the breakeven price has fallen to $70 and should reach $40 over the next couple of years.
In 2016 the situation was so bad that Moscow, unable to tap international capital markets because of sanctions, ended up borrowing money via a faux privatization of a stake in state-owned oil company Rosneft.
But the budget deficit in the first half of 2017 dropped to 1 percent from around 4 percent in the same period a year earlier and the Finance Ministry can now cover its borrowing needs in the domestic market, insulating it from the effect of sanctions.
Russia's petro-driven growth model was exhausted by 2013, long before the clash with the West over Ukraine, economic sanctions and hysteria over alleged U.S. election meddling. Most observers hope reforms will be launched after presidential elections in March that are expected to hand Vladimir Putin another six years in power. Putin's choice of economic model will be the main event of the year and set Russia's course for the next decade.
Perhaps the best example of Russia's mixed recovery is the banking sector, where private and state entities are in direct competition. Lower interest rates and falling inflation have helped improve banks' margins after a period of hell in 2014 and 2015.
But the big winner has been state-owned Sberbank, which in 2017 reported record quarterly profits and said it was targeting earnings of 1 trillion rubles ($17 billion) a year by the end of the decade — as much as the whole sector used to make in the boom years.
However, while Sberbank was on a roll, overall aggregate profits in the banking industry remained tiny and three large private lenders had to be bailed out by the Central Bank in 2017.
This is why western commentators stress the need for radical reforms in the Russian political and economic systems. In less political sectors companies are competing and growing. Where state-owned enterprises remain powerful, they are a distortion and suppress the development of genuine businesses, the analysis says.