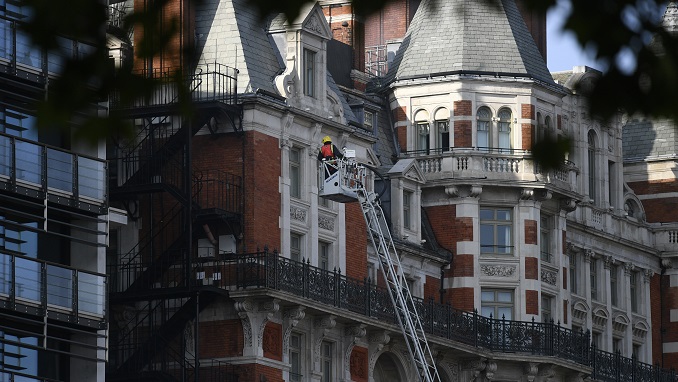 Singapore-listed hotel chain Mandarin Oriental said on Wednesday it would manage a luxury hotel and residential complex in Moscow, marking its first deal in Russia.
According to Russian Realty, the company, controlled by Britain's Jardine Matheson, partnered with Russian real estate developer Capital Group for a project in the heart of Russia's capital, near the Kremlin.
"Russia has been on (our) top priority list for over two decades," Paul Massot, development director at Mandarin Oriental Hotel Group, said at a news conference in Moscow.
The property, which is expected to open in 2021, will feature 65 guestrooms and suites, 137 residences as well as restaurants and wellness facilities.
Massot told Reuters the company could take on a second hotel project in Moscow in the coming years and that it was also interested in the St Petersburg market.
The project envisages 137 branded residences Mandarin Oriental, a hotel with a capacity of 65 rooms and suites and infrastructure: 2 restaurants, a lounge bar, SPA and wellness centers with a 25-meter indoor swimming pool and flagship stores of world fashion brands.
The project is being developed by Sergey Skuratov Architects, interior design – Pierre-Yves Rochon Studio.
"We are pleased to present for the first time in Russia Mandarin Oriental with a most interesting new project in the very heart of Moscow," said James Riley, head of Mandarin Oriental Group of Companies. "We look forward to the moment when we can offer Mandarin Oriental services to hotel guests and residence owners."