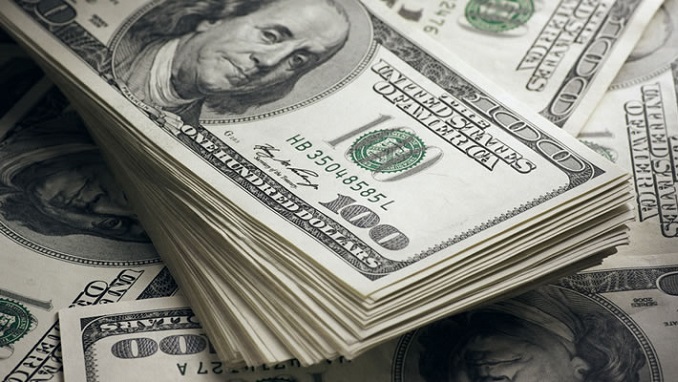 The Russian Finance Ministry is planning to diversify the foreign currencies it holds in the National Wealth Fund, a part of Russia's sovereign reserves, in 2020, a source at the ministry told Reuters on Thursday.
The source, who asked not to be named because of the sensitivity of the issue, said the ministry plans to lower the share of the U.S. dollar in the fund.
The ministry also plans to add more foreign currencies to the fund, which stood at $124.5 billion as of Nov. 1, the source said.
At the end of September, the fund had $45.5 billion U.S. dollars, 39.17 billion euros and 7.67 billion pounds, according to official data.
The finance ministry and the Bank of Russia have not immediately replied to requests for comment.
Since 2013, Russia's central bank has been trying to reduce the number of transactions conducted in U.S. dollars, either for domestic payments or foreign trade.
In an effort to insulate the Russian economy from U.S. sanctions, the Kremlin has made "de-dollarization" a long-term priority, but is slowly shedding its reliance on the greenback, according to economists.
According to a recent report published by ING Chief Economist for Russia and CIS (Commonwealth of Independent States) Dmitry Dolgin, the de-dollarization effort is now evident across most areas.
This includes trade flows, foreign debt, international assets held by banks and the CBR, local loans and local foreign exchange market turnover. Conversely, the role of the dollar has actually increased in transactions of private holdings held by companies and households.