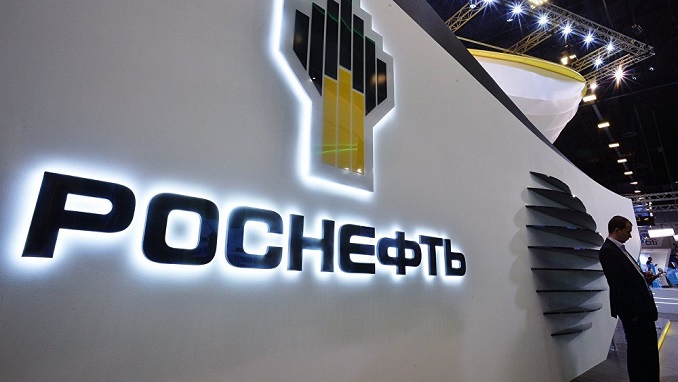 Rosneft, a Russian state-owned oil company sanctioned by the European Union and the United States has found an ingenious workaround involving a Moscow bank taking a detour to Dublin, Bloomberg reports.
On April 6, the U.S. Treasury Department released a new set of targeted sanctions aimed at some of Russia's biggest businessmen and their companies. Sanctions are not new and the April list followed the "Kremlin Report" in February that listed everyone on the Forbes Russian rich list but didn't actually impose any penalties on anyone.
Despite the fears of a harsh new regime in the run-up to the release of the Kremlin Report, ordered by the Countering America's Adversaries Through Sanctions Act (CAATSA) law passed by U.S. Congress six months earlier, no punishments were inflicted. Markets immediately shrugged the list off. The Treasury made it clear that the report was not a sanctions list and investors said that as a result, it had no practical impact on the prices of assets.
In February, Credit Bank of Moscow PJSC used an Irish shell company to sell $500 million of bonds to investors including Goldman Sachs Group Inc. While the marketing materials for the offering didn't dwell on the bank's relationship with Rosneft PJSC, the state-controlled oil company has drawn the lender into close orbit, making hundreds of millions of dollars in deposits at a time of financial duress and borrowing billions in return.
The Moscow bank isn't sanctioned and doesn't face any limits on raising funds from international investors, Bloomberg wrote. The money it brought in through the Irish special purpose vehicle, or SPV, didn't go directly to Rosneft. Yet the maneuvering allowed the bank to expand its lending to the oil company, highlighting one way Russian firms are circumventing U.S. and European restrictions.
Those kind of ties are getting riskier as the U.S. begins to target a wider group of oligarchs and Russian companies. Last month, sanctions slapped on aluminum producer United Co. Rusal roiled markets and devastated its bonds sold through an Irish SPV before the restrictions were put in place.
"Credit Bank of Moscow could face heightened risk around the lending to Rosneft," said Peter Harrell, a former U.S. deputy assistant secretary of state for counter-threat finance and sanctions and now a fellow at the Center for a New American Security. "The risk profile for this kind of lending is definitely higher today than it was at the beginning of the year."