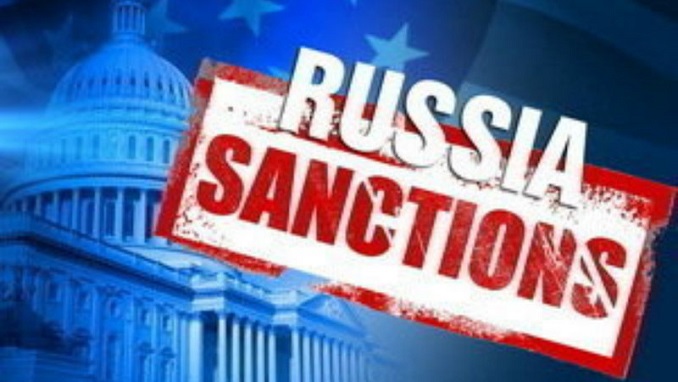 Russian Deputy Foreign Minister Sergei Ryabkov has said that his country and the European Union have outlined a joint action plan to resist the United States' sanctions over Iran.
"We have outlined a set of measures to be discussed with the Europeans," he said. "Plus, our internal efforts are needed to get prepared to the moment when the Americans proceed to the second phase of re-imposing their extra-territorial sanctions against Iran," Ryabkov said in an interview with Rossiyskaya Gazeta.
"We must find formulas, means and mechanisms to react to the expected second wave in order to minimize losses from the U.S. sanctions and elaborate measures to continue economic cooperation in a guaranteed and reliable way so that economic operators could see alternatives to yielding to the American dictation," Ryabkov said. "So that they could see that there are possibilities to continue lawful and unrestricted business in Iran and with Iranian partners," he added.
The Joint Comprehensive Plan of Action (JCPOA), known as the deal on Iran's nuclear program, was signed between Iran and six international mediators (the United Kingdom, Germany, China, Russia, the United States, and France) in 2015. Under the deal, Iran agreed to curb its nuclear activities and place them under total control of the International Atomic Energy Agency (IAEA) in exchange for the lifting of sanctions imposed previously by the United Nations Security Council, the European Union, and the United States over its nuclear program.
In May this year, U.S. President Donald Trump announced Washington's decision to withdraw from the deal, saying it leaves Iran a possibility to create a nuclear bomb bypassing all the restrictions. He warned the United States would reinstate its old anti-Iranian sanctions and would impose new ones. The first round of sanctions covering Iran's automotive sector and trade in gold and metals was re-imposed in August. Further sanctions are to come into effect from November 4 in a bid to reduce Iran's oil revenues to zero.
Meanwhile, other signatories to the deal – Russia, China, France, Germany, and the United Kingdom – have condemned Washington's move and reiterated their commitment to the JCPOA. The European Union has activated its Blocking Regulation to protect its companies from the effects of the U.S. sanctions against Iran.