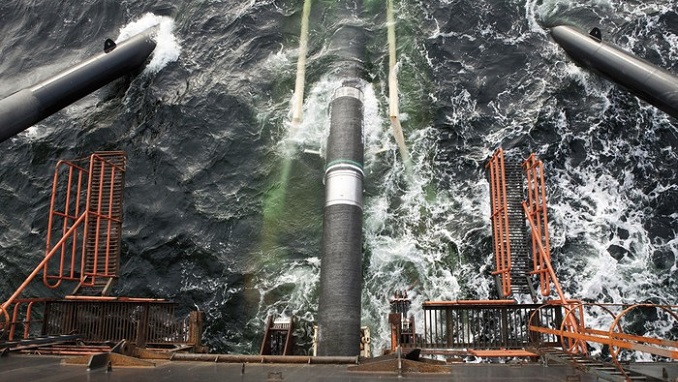 Russian Energy Minister Alexander Novak said on Wednesday he will discuss cooperation in the energy sphere with his U.S. counterpart Rick Perry, describing the move as important for "people's well-being," RIA news agency reported.
Novak and Perry are due to meet in Moscow on Thursday amid tense relations between their countries, caused by waves of U.S. sanctions and Russian counter-measures. Moscow and Washington are at odds over U.S. accusations of Russian meddling in U.S. politics, Syria, Ukraine and the poisoning of a former Russian spy in Britain.
"Russia and the United States are the largest energy powers, and, of course, we need to cooperate to ensure energy security – the basis of the economy and its driver – to develop, improving the quality of people's lives," Novak said on Wednesday at the Eastern Economic Forum held in Russia's Far East city of Vladivostok.
The two ministers have several big issues on the agenda, namely the Nord Stream 2 pipeline project, that are opposed by Washington. The pipeline, which intends to bring Russian gas straight to Germany while bypassing Ukraine, Poland, and the Baltic countries, is seen by the U.S. as another step toward Russia's increasing energy dominance in Europe. Some EU members are also opposing the construction of the pipeline, while Russia and Germany have repeatedly stated that it is a strictly commercial project without political background.
Another important issue is oil. With U.S. sanctions against Iran aimed at reducing the country's output to zero, the Trump administration is encouraging oil-producing countries to keep output up two months before it is due to renew sanctions on Tehran's crude exports.
Officials from the United States and Russia, two of the world's largest oil and natural gas producers, used to meet regularly to discuss energy issues. Those meetings stopped in 2014 after Russia annexed Crimea.