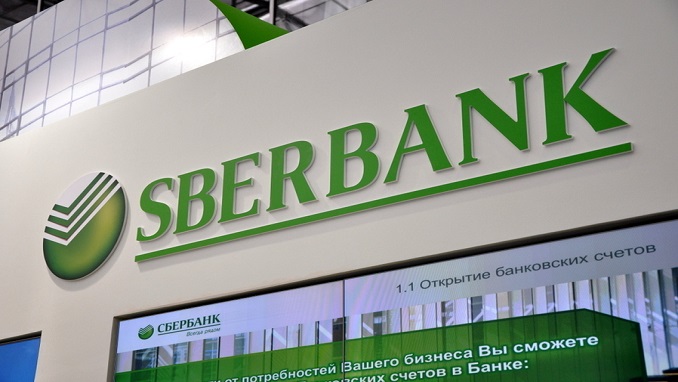 Russian state-owned Sberbank briefly climbed to the first place on the list of richest banks in Europe on Monday, surpassing Spain's Banco Santander, although, by the end of the day, the Spanish bank had reclaimed the top ranking.
The value of Sberbank's ordinary shares exceeded $5.11 per share, while the preferred shares fetched the price of $4.22 at the Moscow Stock Exchange. The top Russian bank's capitalization reached a little over $113 billion, Vedomosti reported.
The capitalization of Banco Santander, which was ousted by Sberbank from the top place, was at $112.81 billion as of Monday afternoon. However, the Russian bank's reign was short-lived as, by the end of the trading day, Banco Santander's capitalization rose to $113.14 billion, pushing Sberbank back to second place.
The state-owned bank has more than 127 million retail customers in Russia and 10 million abroad, as well as 1.1 million corporate clients in 22 countries. Sberbank became Russia's most valued company last year, leaving energy giants Gazprom and Rosneft behind.
Sberbank is the main creditor in the Russian economy, holding the largest share on the deposit market. It was founded by the Central Bank of Russia (CBR), which remains its main shareholder, holding 50% of the authorized capital plus one voting share.
Meanwhile, Russia's central bank governor Elvira Nabiullina said on Monday the Bank of Russia does not intend to stop its clean-up of the banking sector in response to concerns over rising state ownership.
Speaking in the upper house of the Russian parliament, Nabiullina also said the central bank needed to return bailed-out banks to the market quicker. She said that property in banks' portfolios had been overvalued.
Last week, Standard & Poor's Global Ratings agency raised Russia's long-term and short-term sovereign credit rating to BBB-/A-3 over the country's prudent policy and improved monetary transmission. Fitch also said that it has "affirmed Russia's Long-Term Foreign- and Local-Currency Issuer Default Ratings (IDRs) at 'BBB-' with a positive outlook."