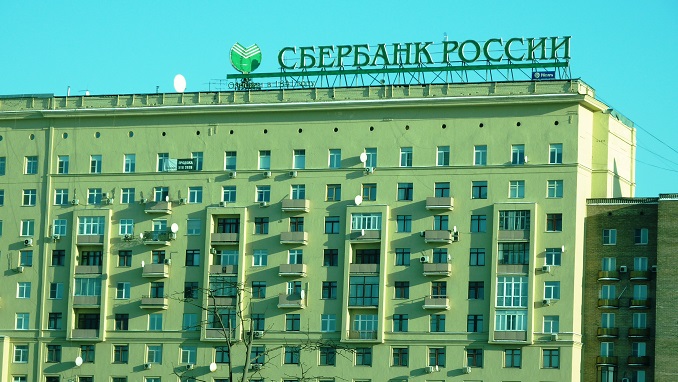 Russia's biggest bank, state-owned Sberbank, has taken the top spot as the most valuable stock on the Russian equity capital market, worth a massive $69.4 billion as of February 22, Intellinews reports.
Investors are drawn to Sberbank as it is seen as a proxy for the whole Russian economy. The one-time Soviet dinosaur has managed to remake its image over the last decade as not only one of the most attractive stocks, but also oddly enough for a massive state-owned company, as one of the most progressive and innovative companies on the Russian market, Intellinews writes.
According to the news outlet, the bank's CEO German Gref, who introduced one of the most sophisticated IT systems in all of Europe, spruced up the bank's office and put the bank into handsome profit, can take a lot of credit for the bank's success. Sberbank now regularly earns over 20% return on equity – one of the highest in the sector – and made $12.4 billion in profits, a massive 78% increase y/y.
Gref is confident this year the bank will easily clear the trillion rubles ($15.3 billion) of profit mark and no one really doubts him.
The bank's stock has soared along with the transformation, making Sberbank the most valuable company in Russia. But the bank was overtaken late last year by another state-owned giant, oil company Rosneft, which took advantage of a surge in oil prices.
Sberbank took the top spot again at the end of January as equity investors drifted back into the Russian market. The leading dollar-denominated Russia Trading System (RTS) index is currently up by 10% YTD and the ruble-denominated Moscow Exchange Index (MOEX) up by about 6% as fresh funds arrived on the back of improving sentiment for emerging market stocks since the start of this year.
As of February 22, Rosneft's market cap had made some small gains to $65.0 billion but Sberbank has shot past it again and had a market cap of $70.5 billion to put it clearly in the lead – the threat of new sanctions notwithstanding, Intellinews writes.