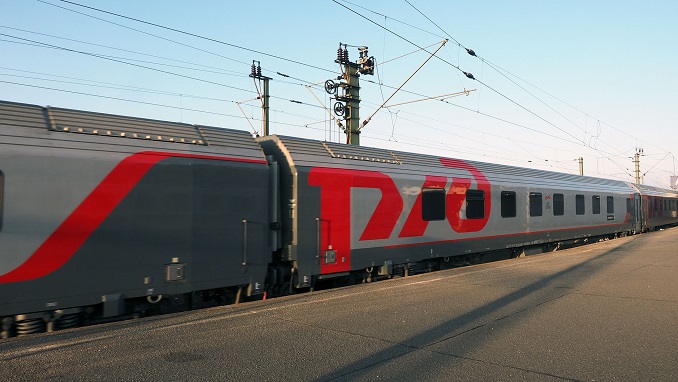 The Russian state railway monopoly will be an official third-tier regional sponsor of the soccer World Cup this summer, joining fellow Russian companies Alfa-Bank and Rostelecom, FIFA said.
"Russian Railways will play a key role in the transportation operation around the 2018 FIFA World Cup matches. Fans have already booked half of the seats available free of charge for ticket holders traveling between the Host Cities. In total, 728 additional long-distance trips on 31 routes have been scheduled between the opening and final matches," FIFA said in a statement.
According to the world soccer governing body, Russian Railways offered 880,000 free journeys to match ticket holders traveling between venue cities.
Russian Railways is a vertically integrated company, both managing infrastructure and operating freight and passenger train services. In 2012 it became one of the three largest transport companies in the world.
In January-November 2017, a total of 1.03 billion passengers traveled with Russian Railways, 8.1% more compared to January-November 2016, with 94.4 million long-distance passengers, according to official data.
The 2018 FIFA World Cup is scheduled to take place from 14 June to 15 July in 11 Russian cities.