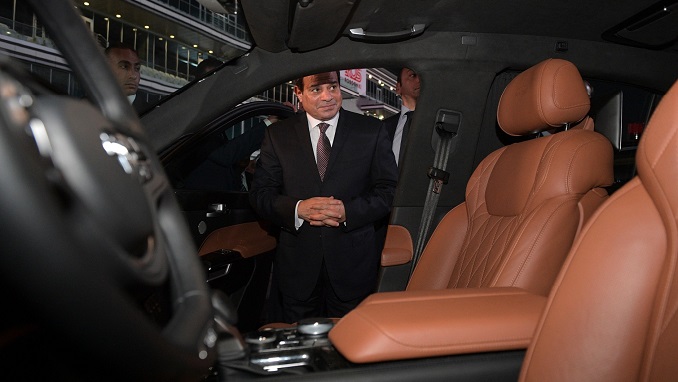 Russian automobile manufacturer AvtoVAZ is in talks with Iran over the sale and assembly of its cars in the country, Izvestya reported.
"Avtovaz has been assembling its cars in Egypt. Negotiations are underway with a number of other countries, such as Iran," Viktor Kladov, the director of international cooperation and regional policy at Russia's state corporation Rostec, told reporters on the sidelines of the Aero India 2019 exhibition on February 20.
According to Kladov, AvtoVAZ and truck maker KamAZ are currently active in foreign markets. KamAZ is now working in India, Pakistan, Iran and the United Arab Emirates, where 800 vehicles have been delivered. The company has already established joint ventures in Uzbekistan and Kazakhstan.
Export sales of the carmaker's Lada brand grew by 57 percent, to 38,050 cars, last year. Sales of Lada are mainly aimed at the Commonwealth of Independent States (CIS) countries, meaning former Soviet republics. Over 26,300 cars were sold in Kazakhstan, Belarus and Uzbekistan in 2018.
Prices have shot up in the Iranian car market again after a few weeks of relative stability, reaching unprecedented highs. The cheapest car in the local market, local brand SAIPA's Pride 131, is being sold for $3,700, less than a month before it was available for $2,700. At this time one year ago, this small vehicle changed hands for 223 million Iranian rials – now up a solid 115 percent.
Due to the U.S. restrictions, Iran's auto industry is facing very difficult times. Output by Iran Khodro and SAIPA has plummeted significantly, and many firms in the auto parts sector have been forced to shut down. After the new U.S. sanctions that went into effect after President Donald Trump pulled the country out from the Iran nuclear agreement, about 100,000 people lost their job in the Iranian auto industry.
The government will lend money to the two local auto companies, to the tune of 40 trillion rials ($333 million). According to an agreement between the two main automakers and the government, 85 percent of the money is for paying part of the carmakers' mounting debt to local parts makers, the report said.