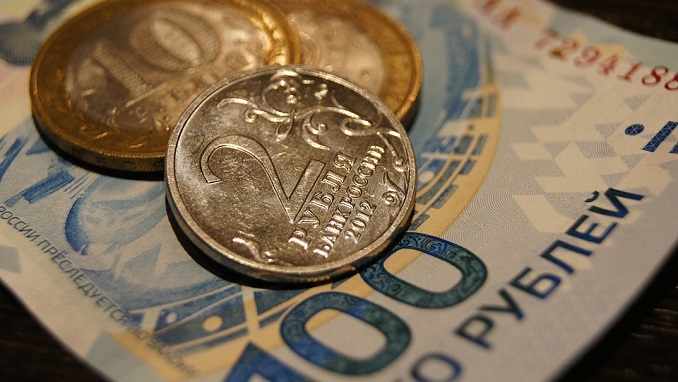 Expectations in global markets that China and the United States are closing in on a deal to end a trade war have increased risk appetite, which has led the Russian ruble to rise to near a four-month high against the dollar on Monday, Reuters reports.
"Risk appetite may receive support at the beginning of this week on the back of small but positive changes in trade negotiations between the U.S. and China," analysts at Rosbank said in a note.
On Sunday, U.S. President Donald Trump said he would delay an increase in U.S. tariffs on Chinese goods thanks to "productive" trade talks. He added that he will meet with China's President Xi Jinping to seal a deal if progress continued.
The dollar was traded for 65.24 rubles on Monday morning. Against the euro, the ruble gained 0.1 percent to 74.05.
"On the way to 65 for the dollar and 74 for the euro, the pressure on the ruble may increase, causing the market participants to hesitate to continue downward, or provoking a reversal, as was the case in mid-February," said Alexander Kuptsichevich, an analyst at forex broker FxPro.
The Russian currency also retained support from month-end tax payments. These duties usually prompt export-focused companies to convert their foreign currency revenues to meet local liabilities in the second half of every month.
Though oil prices declined on Monday, they hovered near 2019 highs. Brent crude oil, a global benchmark for Russia's main export, was down 0.24 percent at $66.96 a barrel.
Strong oil prices along with hopes for fruitful U.S.-China talks boosted the Russian stock market. The dollar-denominated RTS index was up 0.7 percent to 1,206.91 points, while the ruble-based MOEX Russian index was 0.4 percent higher at 2,499.07 points.