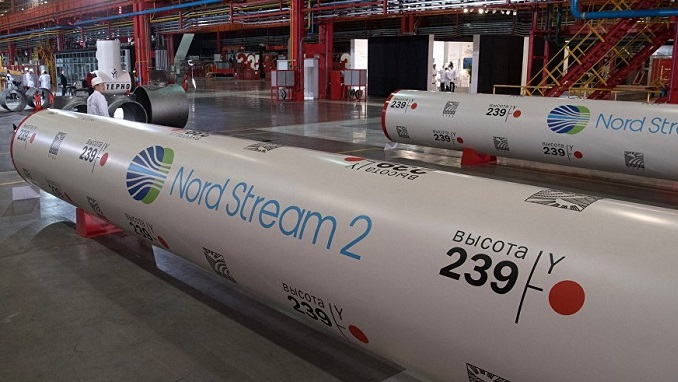 The German federal government has responded to the request of the "Alternative for Germany" faction in the previous Bundestag about the commissioning of the Nord Stream 2 gas pipeline, Russian media reported.
The Nord Stream 2 gas pipeline can be put into operation based on agreements reached with the US, the German federal government, headed by Chancellor Angela Merkel said, answering to a corresponding request from the "Alternative for Germany" faction in the previous Bundestag.
The official response to the inquiry notes that the FRG government rejects extraterritorial sanctions, such as those imposed by the US in connection with Nord Stream 2.
The German Cabinet recalled that it had held talks with the US government. As a result, a joint statement was adopted, which includes support for Ukraine, Europe's energy security, and its climatic goals.
When asked about the need for contacts with Washington, in particular, on the issue of the European project Nord Stream 2, it is reported that the United States is "Germany's close partner in the field of foreign policy and security."
The exchange of information between the parties is "confidential", and "negotiations are confidential," the document says, the text of which is at the disposal of RIA Novosti.
Meanwhile, the head of the press service of the German Federal Network Agency Fitte Wulf said the other day that all the technical conditions for the launch of Nord Stream 2 have been fulfilled.