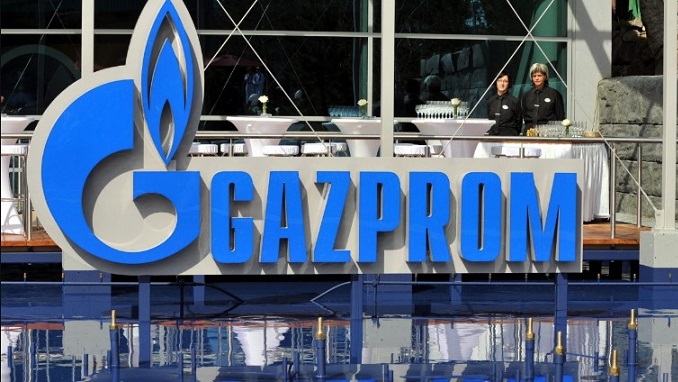 The market capitalization of Sberbank of the Russian Federation during the bidding on Thursday reached 4.663 trillion rubles, as a result of which the bank regained its first place in Russia in terms of capitalization, lost at the end of last week, when Gazprom squeezed it out of the leading position which on July 2 amounted to 4.625 trillion rubles, Interfax reported.
According to experts, the change in the leader in the ranking by market capitalization occurred due to the fact that Sberbank stocks accelerated growth at the Moscow Exchange bidding amid improving conditions on world capital markets; securities of the bank rise in price by 1.5-2%, while the growth of quotations of shares of the gas company is only 0.8% compared to the closure on June 30.
Earlier, on June 26, Gazprom managed to get ahead of Sberbank in terms of market capitalization on the news of the approval of dividends for the last year at the shareholders meeting. At the first in absentia annual meeting of the corporation, Gazprom shareholders approved the payment of dividends for 2019 in the amount of 15.24 rubles per share, the company said. The total amount of dividends will amount to 360.784 billion rubles, including the state will receive 138.445 billion rubles directly to the package of the Federal Property Management Agency (38.373%), and the holders of the controlling state-owned shareholder Rosneftegaz JSC and Rosgazification JSC will receive another 42.784 billion rubles. According to the results of 2018, Gazprom's dividend payments reached their peak at 16.61 rubles per share.
The list of shareholders for dividends will be compiled according to the register as of July 16. The recommended completion date for the payment of dividends to nominee holders and professional participants is July 30, and to other shareholders on August 20.
Gazprom spokesman Sergei Kupriyanov commented on the meeting's results to reporters: "The dividends were approved by the shareholders to the extent that the company's board proposed and supported the board of directors. It is important that the proposal to pay such large dividends was made against the backdrop of the difficult situation in the energy markets."