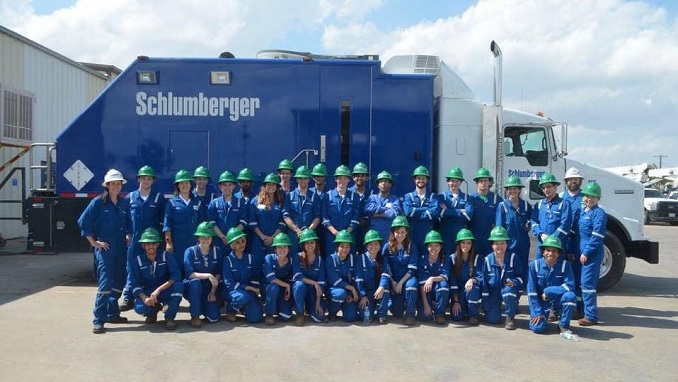 After a year of negotiations with authorities and the Russian Federal Antimonopoly Service, American oil services giant Schlumberger seems to be on the brink of concluding a milestone Russia deal, which would greatly fortify its standing as the world's leading oil services company, OilPrice.com reports.
Although Schlumberger's purchase of EDC, Russia's biggest onshore drilling company, could be affected by political tensions between Moscow and Washington, buying the company is sure to secure access to a massive market, the report says.
The news that Schlumberger is allegedly keen on acquiring EDC first emerged only several months after the introduction of a U.S. and EU ban on any Western participation in Arctic, deep-water or shale projects. Even then, in early 2015, the move was seen as excessively ambitious.
Schlumberger initially wanted to gain immediate and full control over EDC's equity, then agreed to a first-round buy-out of 51% and in the end somewhat grudgingly acquiesced to offer $1.7 billion for 46% (because Russian authorities were concerned about the potential loss of an influential element of the nation's oil sector) to be followed by a second-round acquisition three years later of the remaining 54%.
Confronted with massive bureaucratic pushback, Schlumberger renounced on the idea, pledging to look for M&A possibilities elsewhere, only to come around with a new offer two years later.
Against a constellation in which all parties are interested, a deal of some sorts ought to emerge at one point and despite sporadic antics from Russian authorities, there have been encouraging signs in the past few weeks, pointing towards such a mutually acceptable solution.
"Odd as it may seem, the latest presumed deal setup reflects the geopolitical conditions between Russia and the United States. As it stands, the Russian government is conditioning the deal with Schlumberger on the U.S. firm granting its rights on a part of its technologies to a Russian entity in case it decides to leave the country spurred by further U.S. sanctions," Oil price wrote.