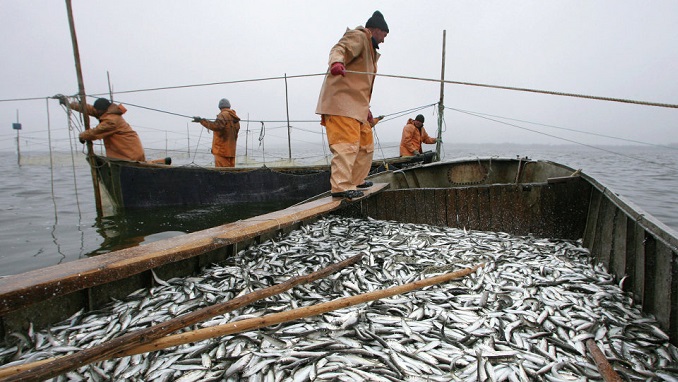 Norebo Holding, one of Russia's biggest fishing companies, is modernizing the way fish is transported from the Far East by investing $45 million in a shipping terminal in Kamchatka, Undercurrent News reported.
According to Sergey Sennikov, the chief sustainability officer of Russia's largest fishing company, it is establishing a "state-of-the-art" international sea terminal to provide "end-to-end services for fishing vessels," as well as transshipment of refrigerated and dry containerized freight.
Norebo has recently moved into Russia's coldwater shrimp fishery. The company's Seroglazka Terminal project "is an alternative to the traditional transportation methods used in Russia for decades," Sennikov said.
The traditional way is to send fish, not in containers, to Vladivostok and then by railway to the western part of Russia or ship via the south passage, which takes much longer, he told the news outlet.
With the Seroglazka Terminal, Norebo can receive fish from refrigerating vessels and put it in containers in Kamchatka, then ship on large container carriers by sea, via the so-called "Northeast Passage," a shipping route to western Russia, Europe, and the U.S. through the Arctic, Sennikov said.
Norebo has invested $10 million in the project already but plans to put $45 million into it in total. The additional investment is going into building a deep-water quay with a length of 280 meters and designed draft of 14 meters, the company said.