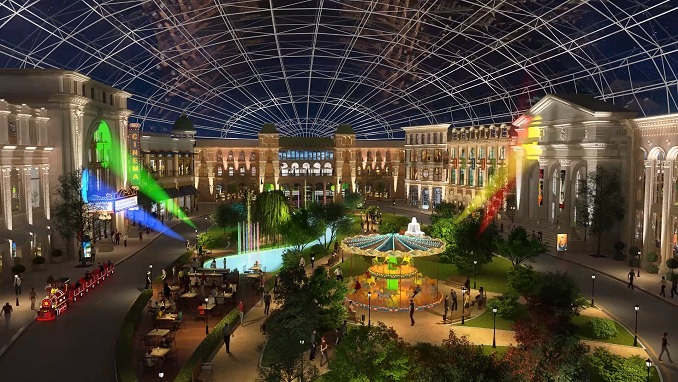 The second wave of the coronavirus has not pushed business activity substantially down across the Russian economy, Deputy Finance Minister Vladimir Kolychev told a conference on Wednesday, TASS writes.
"Judging by daily figures, we do not see the second wave leading to any substantial decline in business activity across the economy, though it is notable in certain sectors," he said.
The authorities have adjusted to the current environment in their policy, the deputy minister added.
"We believe that the fact that economic authorities have adjusted to unexpected developments both in monetary policy and in budget policy has played a certain role, relatively meaningful," he said.
Meanwhile, the largest Russian online retailer Wildberries studied the purchases of Russians between November 6 to 12 and noted a more than two-fold increase in demand for goods for home holidays compared to October of this year, the company said in a research report made available to TASS on Saturday.
"Between November 6-12, compared to the same week in October, the number of orders of goods for home holidays on Wildberries increased by 148%. The most dynamic growth in demand was for artificial Christmas trees (an increase in the number of orders by almost 23 times) and Christmas tree decorations (by 7 times in the Moscow region, the number of orders for holiday trees increased by 22 times, and in St. Petersburg by 14 times. The most popular models to order are the ones that cost between 8,000 and 15,000 rubles, and 150 to 180 centimeters in height," the company said.
The demand for portable karaoke microphones increased by 95% and for music speakers by 84%. Acoustic systems became 83% more popular in a week. The company attributes this increase in sales of holiday goods to the restrictions imposed on the operation of clubs, bars and restaurants due to the coronavirus.