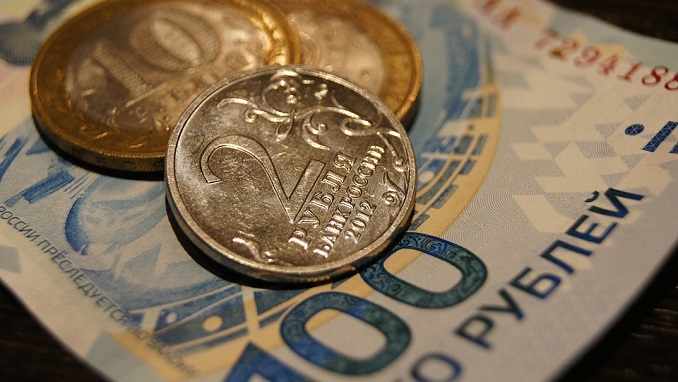 According to Rosstat, consumer spending growth  continued  to decrease in July 2021. The yearly comparison remains unrepresentative owing to the low base of the comparable month in 2020, but growth in consumption of goods and services in July decreased by half when compared to June, Kommersant writes.
According to Rosstat estimates, the consumption dynamics have remained constant for the past five months based on the average monthly results of 2018. CMASF, on the other hand, is confident in predicting consumer spending stagnation. Taking seasonality into consideration, the overall expenditure of residents on goods, services, and catering fell by 0.7 percent in July compared to June, according to the center's experts (and by 0.3 percent in June and 0.7 percent in May after an increase of 1 , 7 percent for April 2021). Reasons include reduced consumption of services and catering as a result of limitations, as well as a partial displacement of tourist demand for overseas excursions.
A sluggish recovery in real wages despite inflation, as well as a decrease in lending to residents as a result of macroprudential measures and tighter monetary policy, led to the slowdown in expenditure growth, according to the Central Bank's RIP in the August report "What Trends Say." According to the CMASF, the average monthly rise in real wages was 0.3 percent seasonally adjusted in the second quarter, after a 1% drop on average each month in the first quarter (according to the Ministry of Economy, real wages adjusted for seasonality in the second quarter compared to the first quarter of 2021 increased by 0.6 percent , and in the first – decreased by 0.4 percent ). The Central Bank sees double-digit growth rates in nominal wages in some sectors (for example, construction and commerce) as a new inflationary risk in the RIP.
Stabilized, despite seasonality in July and a rise in employment, as indicated in TsMAKP, and labor demand has not altered in three months. According to Ministry of Economy estimates, the number of persons employed in July was 73.8 million (0.3 percent fewer than in July 2019) compared to 73.7 million in the second quarter of 2021. At the same time, the PMI Markit index reported the largest drop in employment for its respondents since November 2020 in August. IEP them, though. Yegor Gaidar reports continuing employment increase in August.