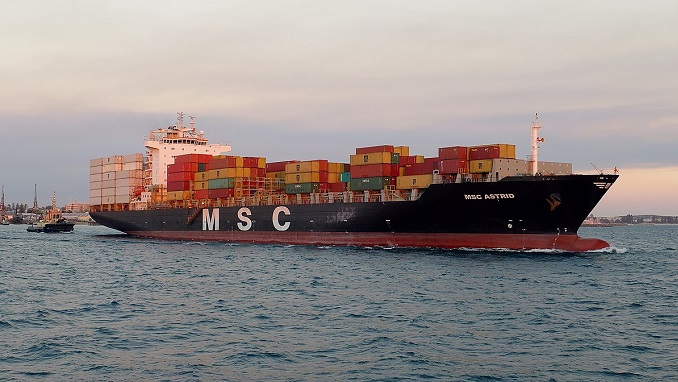 Mediterranean Shipping Company (MSC), one of the world's largest transportation and logistics companies, is marking the 20th anniversary of its Russia business, Seanews reports.
The jubilee comes as Russia's relations with the West are at a low, with U.S. and EU sanctions against Moscow over the Kremlin's alleged "malign activities": meddling in elections, supporting Bashar al-Assad in Syria and the Ukrainian crisis.
Against a backdrop of tensions and trade restrictions, MSC's last month announced that it has stopped any new trade with Russian entities targeted by U.S. sanctions.
"MSC immediately instructed its worldwide agencies not to engage in any new contracts involving U.S. specially designated nationals listed under the … Russia sanctions program," a spokesman for the Swiss-headquartered firm said at the time.
"MSC is also reviewing current business relationships to see if any are impacted by these latest amendments, in line with the timetable set out by the U.S. government," he added.
But previous Western sanctions on Moscow didn't seem to affect MSC's business in Russia. In November, it was reported that the company wants to buy stakes in major container shipping company Transcontainer. The Russian firm is one of the most attractive transportation assets that are potentially up for sale in Russia, along with the country's largest port operator NSCP and Far East port operator Fesco. The deal to acquire stakes in Transcontainer would cost MSC around $350 million, the report said.
MSC, the world's second-largest container shipping group, entered the Russian market in 1998, opening an office in St. Petersburg. The company expanded its activities alongside Russia's economic recovery, branching out in new directions and services. It provides transportation of cargo requiring specific temperature regimes and logistics of off-gauge and general cargoes.