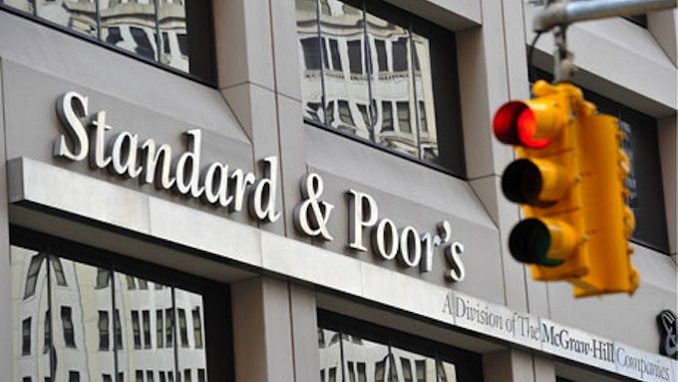 Moderate new U.S. economic sanctions against Russia would not affect the country's investment grade credit rating, but it would be under threat if the new measures are harsher, S&P Global said on Thursday, according to Reuters.
The agency's top analyst for Russia, CEE and CIS said they would revise Russia's rating if fresh measures from Washington targeted existing government debt, the country's biggest banks or crunched energy firms. Russia has an investment-grade rating from three major international agencies.
"We think the Russian economy and financial system could absorb some moderate tightening of U.S. sanctions… including on some government debt," Karen Vartapetov, said in a webcast.
The ruble fell on Thursday towards its weakest levels since the first half of March, pressured by the warning from Standard & Poor's. The ruble fell 0.5 percent to 65.57 against the dollar as of 1433 GMT, moving towards its weakest level since March 12 of 65.85 it last hit on Monday.
U.S. Republican and Democratic senators introduced legislation on Wednesday aimed at deterring Russia from meddling in U.S. elections, threatening sanctions on its banks, energy companies, defense industries and sovereign debt.
"A stronger ruble reaction to the sanctions theme is possible if such legislation will be considered more actively," analysts at Nordea Bank said in a note.