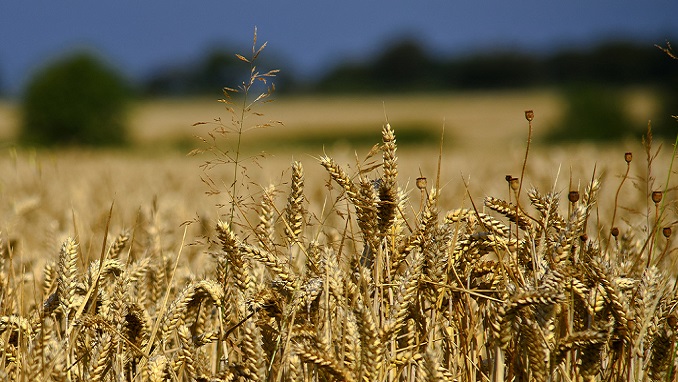 Export prices for Russian wheat fell last week after global benchmarks in Chicago hit their lowest in two weeks on massive supplies of U.S. corn and soybeans, analysts told Reuters.
Prices for Black Sea Russian wheat with 12.5 percent protein content and for delivery in April were $225 per ton on a free on board (FOB) basis at the end of last week, down $2 from a week earlier, agricultural consultancy IKAR said.
Another Moscow-based consultancy, SovEcon, quoted FOB wheat prices stable at $226 a ton. Last week, SovEcon downgraded its forecast for Russia's 2018/19 grain exports due to a stronger ruble and relatively high domestic prices.
Domestic prices for third-class wheat rose 75 roubles to 12,075 roubles ($184) a tonne at the end of last week in the European part of Russia on an ex-works basis, SovEcon said. Ex-works supply does not include delivery costs.
Russia's agriculture ministry continued sales of grain from stocks last week when it sold 35,000 tons of wheat. It has sold 1.72 million tons of grain, including 1.47 million tons of wheat, since the start of these sales in this marketing year.
Russia exported 36.3 million tons of grain from the start of the season on July 1 to March 28, down 7 percent from a year ago, SovEcon said. That included 30.5 million tons of wheat, unchanged from a year ago.
Sunflower seed prices were down 50 roubles at 19,050 roubles a tonne, SovEcon said. Domestic sunflower oil prices fell by 175 roubles to 42,675 roubles a tonne, while export prices fell $10 to $640 a tonne.