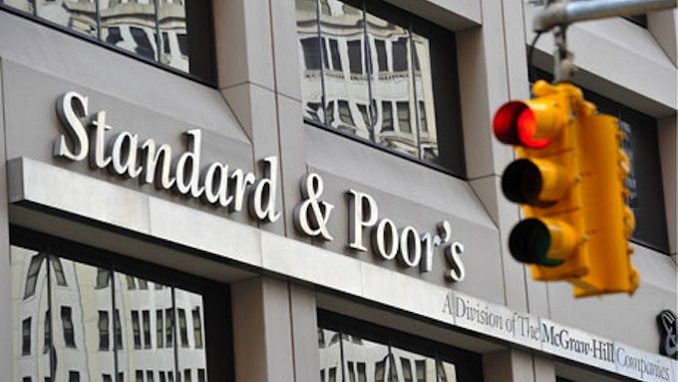 Ratings agency Standard & Poor's said the state of Russia's external and public balance sheets should enable the economy to absorb shocks from possible new international sanctions and affirmed Russia's "BBB-/A-3" credit rating on Friday, Kommersant reported.
The rating agency kept its stable outlook unchanged.
"We hope that the sustainable positive trend of economic growth and responsible budgetary policy will provide compelling reasons for this agency to raise Russia's sovereign credit rating," said Finance Minister Anton Siluanov.
On February 24, S & P upgraded Russia's sovereign rating to "BBB-" with a stable outlook. The head of the Ministry of Economy, Maxim Oreshkin, said that "raising the rating of Russia to the investment level will contribute to the inflow of capital and a stable level of yields in the OFZ market below 7% for long-term securities."
The latest U.S. sanctions were imposed on Moscow in April.
In its press release, S&P did not rule out a "positive rating action on Russia in the next 24 months," if the country's economic recovery gains pace and its GDP growth is on par with that of the countries at similar stages of economic development.
In an apparent reference to the controversial pension reform proposal, recently approved by Russia's State Duma in the first reading, the agency said that "effective measures to address long-term fiscal pressure from an aging population" could also contribute to the rating's increase.
In its recent report, Russia's Analytical Credit Ratings Agency highlighted the possibility of more Western sanctions as the major economic risk Russia may face this year.