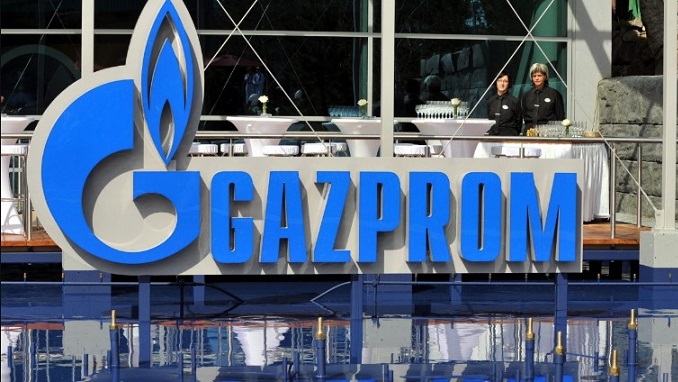 The Chief Commercial Officer of Ukraine's national gas company Naftogaz, Yuri Vitrenko, says it is impossible to reach an amicable agreement with Gazprom on decisions already made down by the Stockholm arbitration court, Reuters reports. The senior manager said his company is only ready to settle the latest, $12 billion lawsuit filed by Kiev earlier this month for the revision of gas transit tariffs, out of court.
"As we told Gazprom at the trilateral meeting (in Berlin), an amicable agreement on decisions already taken by the arbitration court is not possible," Votrenko wrote on Facebook on Friday.
He said he believes that the very proposal made by Gazprom "contradicts the essence of amicable agreements."
"This deal should have been made prior to the final arbitration decision," Vitrenko wrote, adding "it is too late to ask for an amicable agreement on those claims."
"Gazprom has to pay $2.6 billion, plus $75 million worth of interest, and cover enforced collection expenses. Until we receive those funds we will continue the enforced collection by freezing Gazprom's assets across the world," he vowed, admitting though that the Swedish court of appeal has temporarily suspended the collection procedure in Sweden.
"But apart from the arbitration cases that have already been decided on, we have new arbitration proceedings with Gazprom. They are demanding to cancel or amend existing contracts, while we want compensation for our losses due to Gazprom failing to fulfill its contractual obligations, particularly considering the arbitration decision. The amount of compensation that we are seeking from Gazprom in those new lawsuits already exceed $12 billion," Vitrenko wrote.
"If Gazprom wants to reach an amicable agreement on those new claims it can pay this compensation to us in an out-of-court settlement," he said, adding that the position of Naftogaz implies that the issue "cannot suspend trilateral transit talks after 2019," the Naftogaz official added.