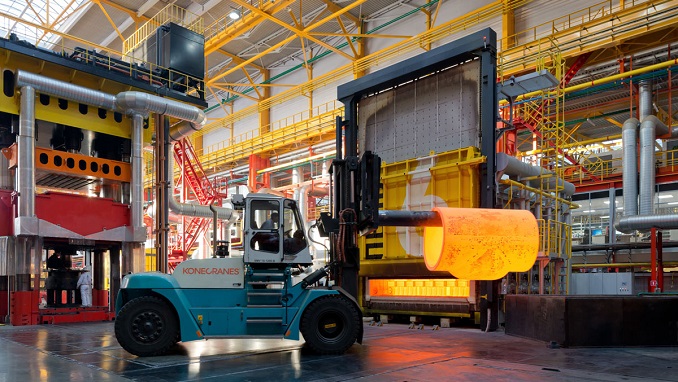 Russian steel major Mechel was able to refinance a loan from several foreign banks in the amount of $1 billion through the provision of a credit line in EUR from VTB bank maturing in April 2022, Mechel's press service said in a statement this week, according to RBC.
Analysts from investment company Zerich Capital Management said this was good news and recommended buying shares in the Russian company.
The grace period for the main debt is set until April 2020. The repayment of debt from creditors allowed Mechel Group to receive financial income in the amount of about 13 billion rubles ($201 million).
The company's financial director noted that refinancing allowed to reduce the share of unrestructured debt from 22% to 8%, reduce the number of foreign lenders in the total loan portfolio, synchronize the terms and schedule of debt repayment with current conditions on loans from Russian banks, and reduce the cost of borrowing.
Earlier this month, the head of Russian bank VTB Andrey Kostin said the lender would discuss a debt restructuring request by mining firm Mechel with its other creditors, Sberbank and Gazprombank.
"No one intends to harass Mechel," Kostin told reporters on the sidelines of the Eastern Economic Forum in Vladivostok.
Coal and steel producer Mechel, controlled by Russian businessman Igor Zyuzin, had previously asked its creditors for more time to make its debt repayments.