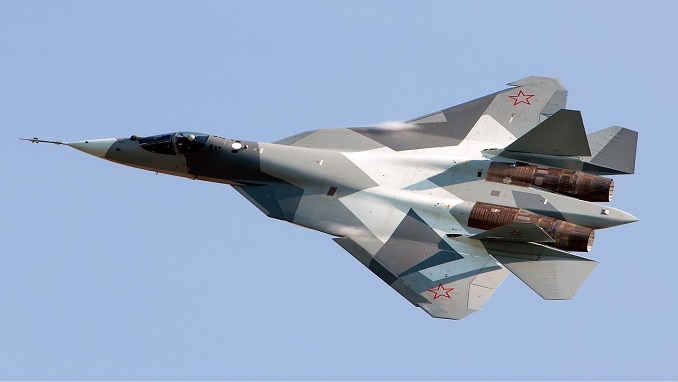 The U.S. Treasury Department is considering the possibility of introducing sanctions against Russian aircraft producer Sukhoi if information that its planes may have been used in Syrian chemical attacks is confirmed, the U.S. Assistant Secretary for Terrorist Financing Marshall Billingslea stated on Thursday during a Congressional session.
According to the Wall Street Journal, lawmakers asked Billingslea whether the Washington administration is planning to introduce sanctions against the Sukhoi company.
"That's a great question. We are looking at Sukhoi. Obviously, we're very concerned that their aircraft may have been used in chemical weapons attacks on innocent people in Syria for instance, and if that proves to be a case that's unacceptable," the assistant secretary replied.
According to Congressman Bill Keating, the U.S. administration is deliberately leaving out companies, like Sukhoi, which continue "to enable Russian activities in Ukraine and Russian activities in Syria."
Congressman Ted Lieu asked the assistant secretary why the U.S. does not introduce sanctions against Sukhoi due to its contracts with Iran.
"Sukhoi fighter jets are all over the place, not just with Iran. But also Sukhoi passenger jets are in service here in the United States and other places. So I think we need to kind of keep that in mind," Billingslea stated.
The Sukhoi company is one of the world's largest military aircraft producers and a member of the United Aircraft Corporation (UAC).
This week, the company announced that after a series of consultations with authorities, suppliers, and customers, Sukhoi's civil arm, along with its parent company, the United Aircraft Corporation (UAC) have begun design work on a completely indigenous version of the Sukhoi Superjet regional jet. The companies said they have undertaken the development within the framework of a broader import substitution program ordered by the Kremlin.
The Superjet program has so far proceeded uninterrupted despite the chilled relations between Moscow and the West, which started with the civil war in Ukraine in late 2013 and further worsened with the annexation of Crimea in March 2014. Long-term agreements signed before the events remained in force, providing the manufacturer with an unbroken supply chain.