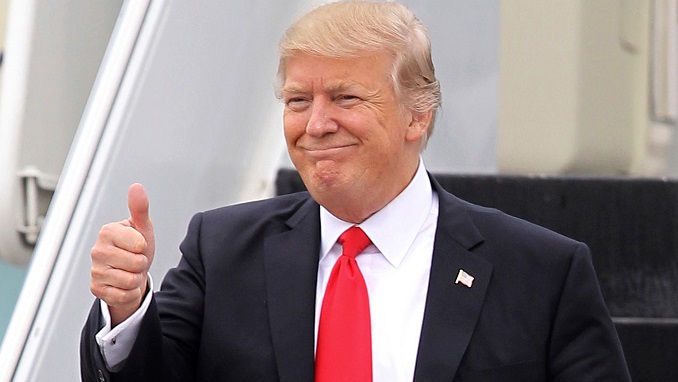 U.S. President Donald Trump said on Sunday it is "certainly possible" that Russian President Vladimir Putin could be invited to next year's Group of Seven (G7) summit, The Guardian reported.
Trump's comment came after he repeatedly touted support for the move. Last week he said that Russia's acceptance back in the group of economically powerful countries was "much more appropriate". Russia was removed by the previously named G8 Group after it annexed Crimea in 2014.
Trump told reporters in France that "It's certainly possible, we'll see," based on a conversation among the members that happened the previous night, according to White House pool reports.
"We had a very good discussion on Russia and President Putin, and a lively discussion, but, really, a good one," Trump said.
British Prime Minister Boris Johnson agreed with the comment, and added that "It was lively."
Representatives of other member nations seemed to disapprove with Trump's remark during a dinner in France, where the G7 leaders met over the weekend.
French President Emmanuel Macron and European Council president Donald Tusk opposed Trump's demands. A diplomat present told The Guardian that the evening was tense:
"Most of the other leaders insisted on this being a family, a club, a community of liberal democracies and for that reason, they said you cannot allow president Putin—who does not represent that—back in."