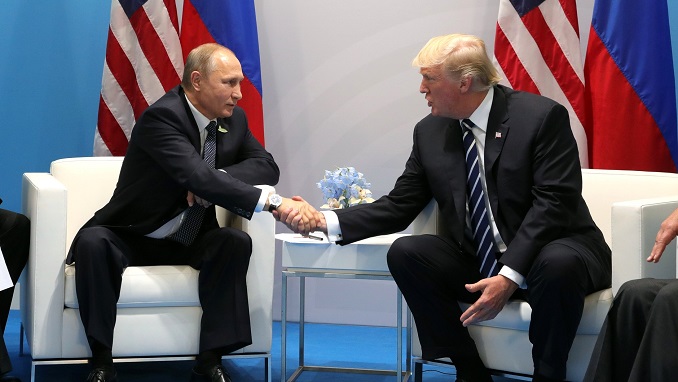 A two-day meeting of G7 leaders in Canada was overshadowed by deepening tensions between Donald Trump and key allies of the United States as the U.S. president surprisingly called on Russia to be readmitted to the group, The BBC reported.
In incendiary comments delivered as he left Washington for Quebec, Trump said Russia – which was expelled from the then G8 group of industrialized nations over its annexation of Crimea – should be invited to rejoin.
"Russia should be in this meeting. Whether you like it or not and it may not be politically correct, but we have a world to run. They threw Russia out, they should let Russia back in," Trump told reporters.
Trump's predecessor, Barack Obama, along with the six other G7 countries, agreed to expel Russia from the informal group after it illegally annexed Crimea from Ukraine in 2014. The U.S. president's comments are likely to be seen as continuing evidence of Trump's conciliatory attitude to Russia at a time when he is increasingly at odds with America's long-term allies on trade, climate change and foreign policy.
In a sign of increasing frustration from European leaders at Trump's unilateral approach to trade and diplomacy, French president Emmanuel Macron criticized the U.S. president on Twitter ahead of the meeting.
Trump's initiative was voiced against the backdrop of Kommersant's information about a possible meeting between the American president and his Russian counterpart Vladimir Putin. A source told the newspaper that Vladimir Putin is trying to hold the summit "on neutral territory", with Vienna reportedly being considered an option.