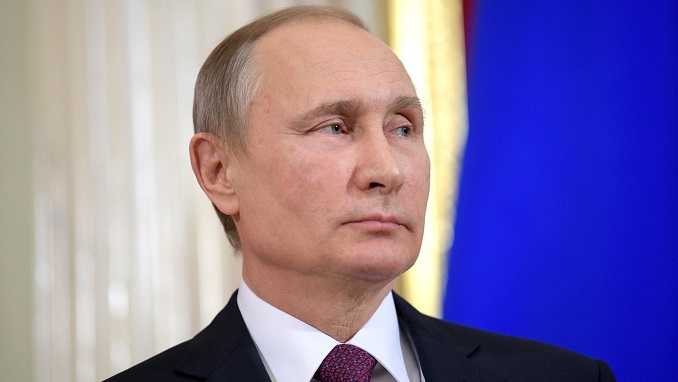 Sanctioned Russian aluminum tycoon Oleg Deripaska was on the list of business leaders visiting China with Russian President Vladimir Putin, Kremlin documents showed on Friday, according to TASS news agency.
The U.S. Treasury in April imposed sanctions against Deripaska and companies in which he is a large shareholder, including giant exporter Rusal, in response to what it called "malign activities" by Russia.
Putin arrived in China for a state visit Friday, his third trip in just over one year as Beijing and Moscow look to promote their special relationship.
Warmer ties between the two countries have been highly-publicized in Russian and Chinese state media in recent months, including an interview on Chinese state TV last week when Putin spoke glowingly of President Xi Jinping.
Maria Repnikova, assistant professor in global communication at Georgia State University, told CNN that, while the two countries were undoubtedly growing closer, there is also an element of global propaganda at play.
"Both countries really use their relationship to showcase … there is an alternative to the American hegemony and they've been doing that for a while even before Trump," she said. "This closeness is aimed towards a global audience, not just Russian or Chinese viewers."
Putin has been driven closer to China by a sharp decline in relations with the West after Moscow's 2014 annexation of Crimea and support for a separatist insurgency in eastern Ukraine. Moscow is increasingly looking to Beijing for trade and investment following waves of Western sanctions targeting its vital energy sector and military industries and limiting the country's access to global financial markets.