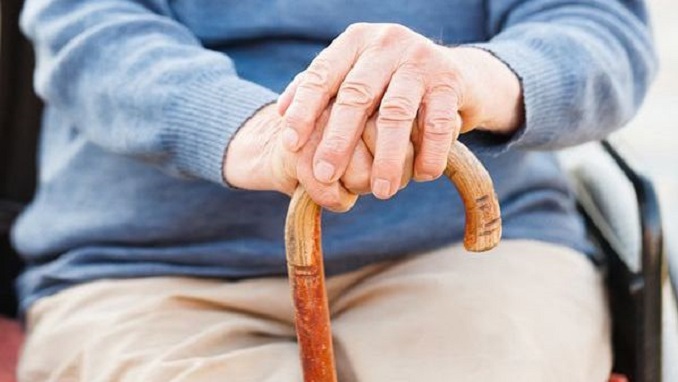 Russia's government will specify the concept of the pension reform, including the parameters of the retirement age hike, at a meeting next Thursday, RBC reported citing sources.
The reform is based on the option initiated by the Finance Ministry, which implies an increase of the retirement age by five years to 65 for men and by eight years to 63 for women, a source familiar with drafting the respective bill told the paper and two sources close to the government confirmed it.
One of them added that a 65/60 option for men and women, respectively, has not been ruled out as well. The government's proposals on changes to be made in the country's pension system will be complex, one of the sources told RBC. Particularly, it is likely that the bulk of existing retirement benefits will be maintained.
Speaking about this sensitive issue at his annual Q&A session on Thursday, Russian President Vladimir Putin stressed that the key objective that the cabinet is now facing is to raise the income of retired people, which in its turn will help tackle another crucial issue – reducing the number of citizens living below the poverty line. Putin added that he is very cautious on the issue of increasing the retirement age in Russia. He promised that the measures proposed by the government would be made public in the near future.
This followed Prime Minister Dmitry Medvedev recently speaking about the need to raise the retirement age in Russia. The PM noted that the government was preparing its proposals and would soon submit them to the lower house of parliament for examination.
According to calculations made by experts of the Russian Presidential Academy of National Economy and Public Administration (RANEPA), an increase in the retirement age to 65 for men and to 63 for women will provide a substantial economic effect – up to 5.5% of GDP by 2030 and 27.7% of GDP by 2050. However, they warn of serious demographic and social risks if an extremely high pension age target for men is set, which will not offset the financial effect.
Russia's Center for Strategic Research (CSR) headed by ex-Finance Minister Alexei Kudrin has proposed a hike in the pension age to 63 for women and 65 for men by 2034. Kudrin, who is now a new head of the Accounts Chamber, has pointed out that the government's failure to increase the retirement age nationwide was one of his mistakes as a civil servant.